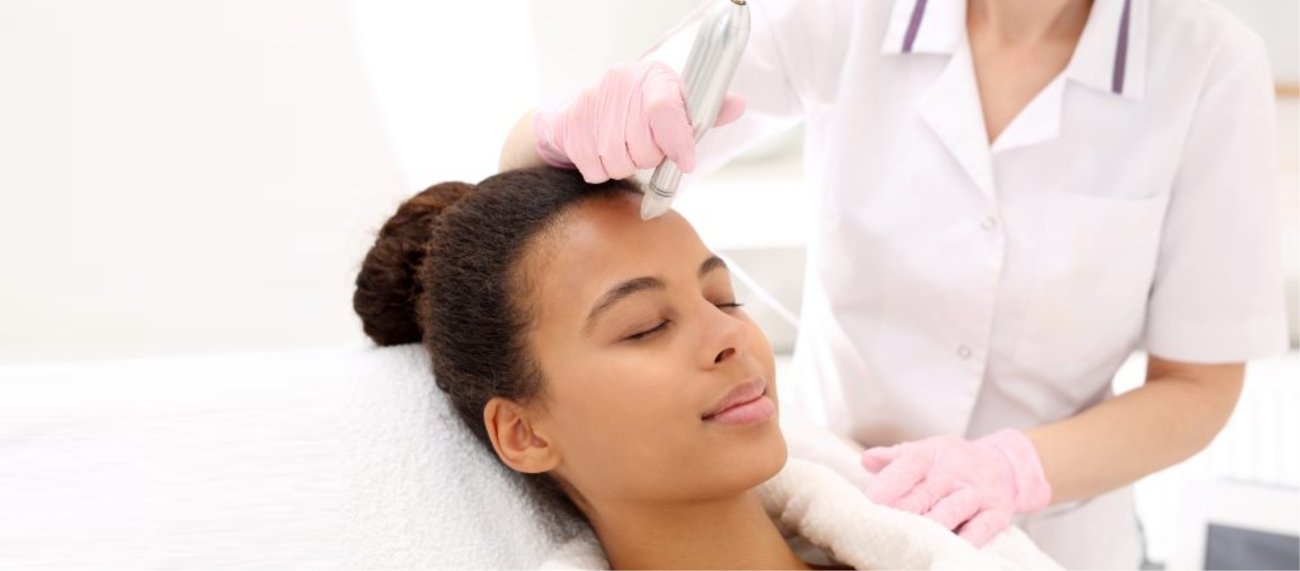 Microneedling Near Me
Dermapen Skin Needling
Advanced automated micro needling therapy system
How does it work?
Dermapen skin needling will create the micro-injuries which will ultimately trigger the growth of fibroblast cells that will stimulate the production of collagen resulting in plumper and smoother-looking skin. Basically, the Dermapen skin needling helps the skin to repair itself after it has encountered any physical damage like cuts, scars or any other physical damage. When an injury occurs, your skin will destroy the old, damaged tissue that causes acne scarring and wrinkles and will replace it with freshly produced collagen. This treatment is best for all the skin types and tones, especially for the people who are facing a problem like acne scarring, wrinkling, fine lines and dilated pores.
Advantages of Dermapen Treatment
The Dermapen skin needling gives you rejuvenated and plumper skin with no pain, minimal discomfort and with very little downtime
The depth of the needles are adjustable and this allows us to customize treatments to your needs
Being the most advanced treatment, it can easily treat hard to reach areas like around the nose, eyes, and lips
It is the most controlled and consistent treatment that yields optimal results
microneedling near me
If you're searching for "microneedling near me," look no further than our Dermapen Skin Needling treatment.
Dermapen Skin Needling is a minimally invasive treatment that uses fine needles to create micro-injuries on the skin's surface, triggering the body's natural healing process. This process stimulates collagen production, resulting in smoother, firmer, and more youthful-looking skin.
At Skin Reform, we use the state-of-the-art Dermapen device, which offers precise control and allows for a customised treatment plan based on your unique skin concerns. Our technicians are highly trained and experienced in microneedling, ensuring a safe and effective treatment.
Dermapen Skin Needling is ideal for treating a range of skin concerns, including fine lines and wrinkles, uneven skin texture and tone, and acne scars. It is a versatile treatment that can be used on various parts of the body, including the face, neck, and hands.
At Skin Reform, we understand the importance of a comfortable and relaxing experience. That's why we offer a welcoming atmosphere and personalised attention to ensure that you feel at ease throughout the procedure.
After your Dermapen Skin Needling treatment, you can expect to see an improvement in your skin's appearance within a few days. Collagen production continues for several weeks after the treatment, resulting in even more noticeable results.
If you're looking for "microneedling near me," contact Skin Reform today to schedule a consultation and learn more about our Dermapen Skin Needling treatment options. We are committed to helping you achieve your skin goals with our safe, effective, and minimally invasive treatments.