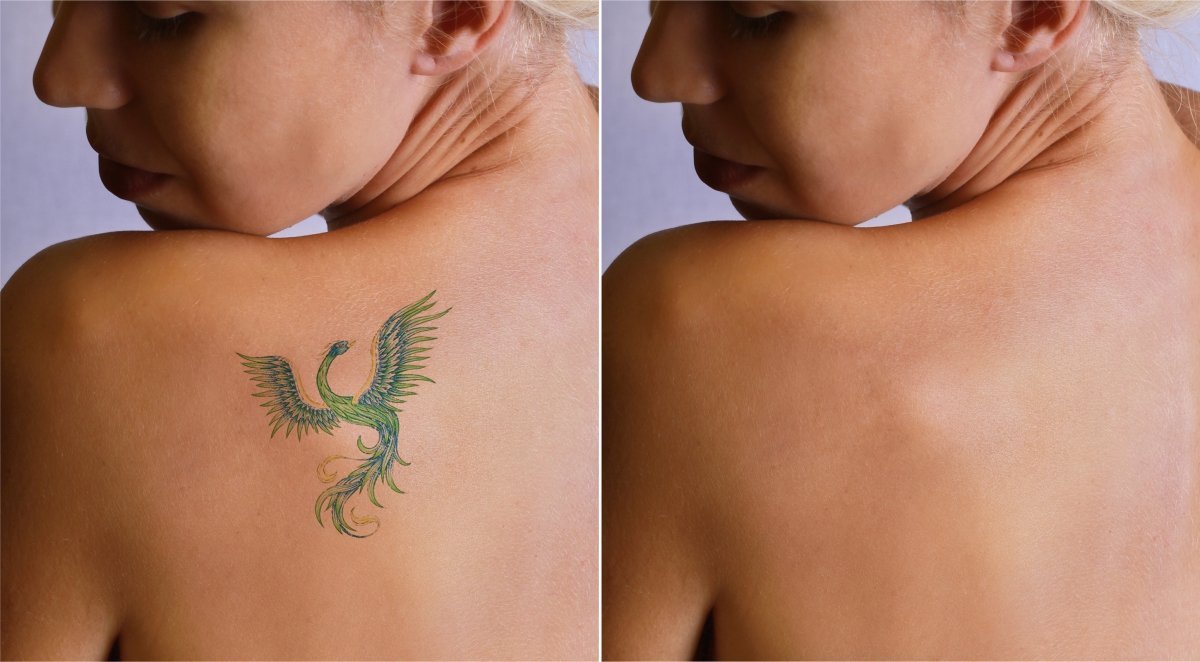 Laser Tattoo Removal
Laser Tattoo Removal
Welcome to Skin Reform Laser & Aesthetic Clinic, your trusted provider for safe and effective laser tattoo removal. Our advanced laser technology can help you achieve a clearer, smoother skin by eliminating unwanted tattoos.
Our laser tattoo removal treatments use state-of-the-art technology to break down ink particles deep beneath the skin's surface. As the ink particles are broken down, they can be naturally eliminated from the body, leaving your skin looking fresh and clear.
Our team of experienced technicians will customize your laser tattoo removal treatment plan based on your unique needs and goals. We use the latest technology and techniques to ensure that your treatment is safe, effective, and comfortable.
At Skin Reform, we understand that tattoo removal can be a significant decision, which is why we offer a comprehensive consultation to answer all of your questions and address any concerns you may have. We also provide affordable pricing to ensure that our treatments are accessible to everyone.
If you're ready to say goodbye to unwanted tattoos and reveal clear, smooth skin, we invite you to schedule a consultation with our team today. Let us help you achieve the results you deserve with our advanced laser tattoo removal treatments. Contact us now to learn more and book your appointment.
Contact us
Bedfordview:
27 Nicol Road, Bedfordview, Johannesburg

Sandton:
135 Daisy Street,
Sandown,
Sandton
Monday - Friday
9:00 am - 17:00 pm
Saturday
9:00 am - 15:00 pm

Tuesday - Friday
9:00 am - 17:00 pm
Sunday
9:00 am - 15:00 pm
Laser Tattoo Removal
The latest technology in non-invasive tattoo removal
How does it work?
The ink used to create a tattoo contains heavy metals that allow the ink to remain on your skin permanently. The laser tattoo treatment breaks down the heavy metal which allows the body to dissolve the ink which intern slowly removes the tattoo.
How long does it take?
Each treatment only takes around 20 minutes. Depending on the type of ink and the size of your tattoo you will need anything between 6 and 12 treatments. Treatments are done 4 to 6 weeks apart.
Can any tattoo be removed?
Mostly yes, determining factors are the size of the tattoo, age and type of ink used. You're welcome to book an appointment for a free assessment.