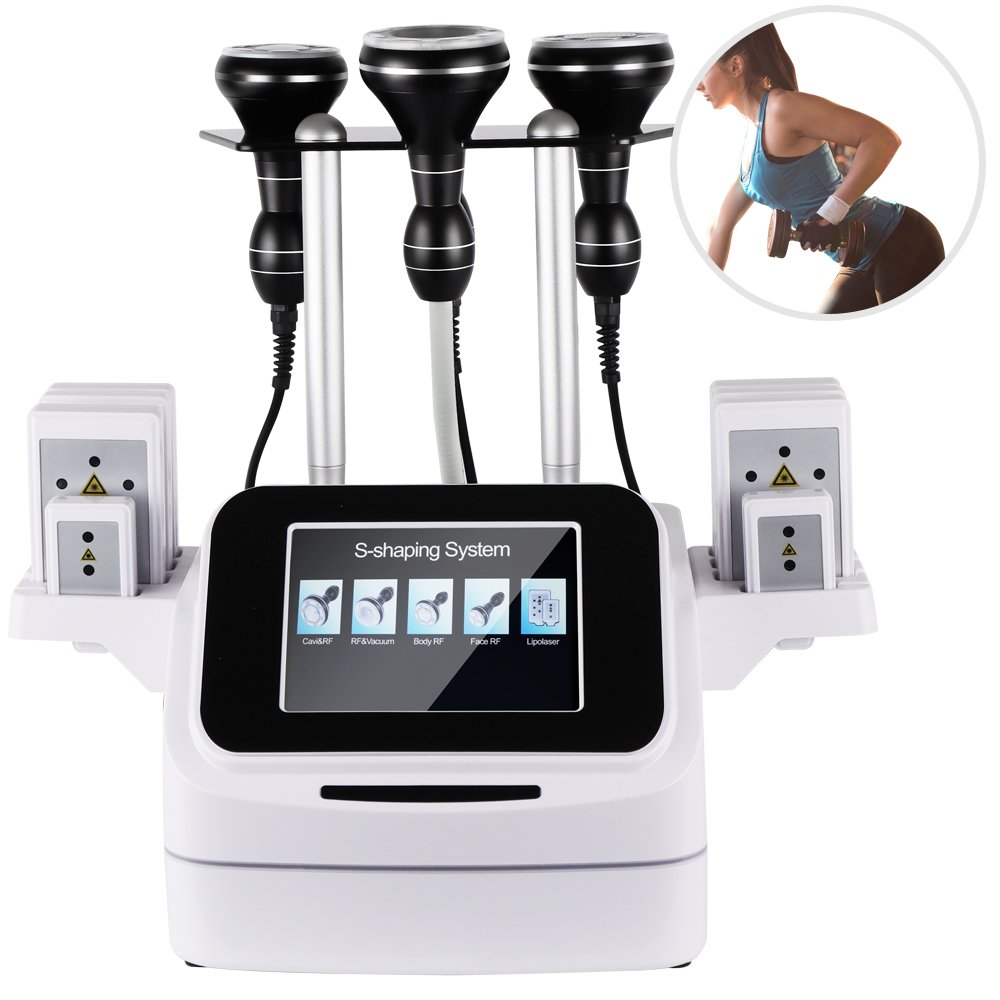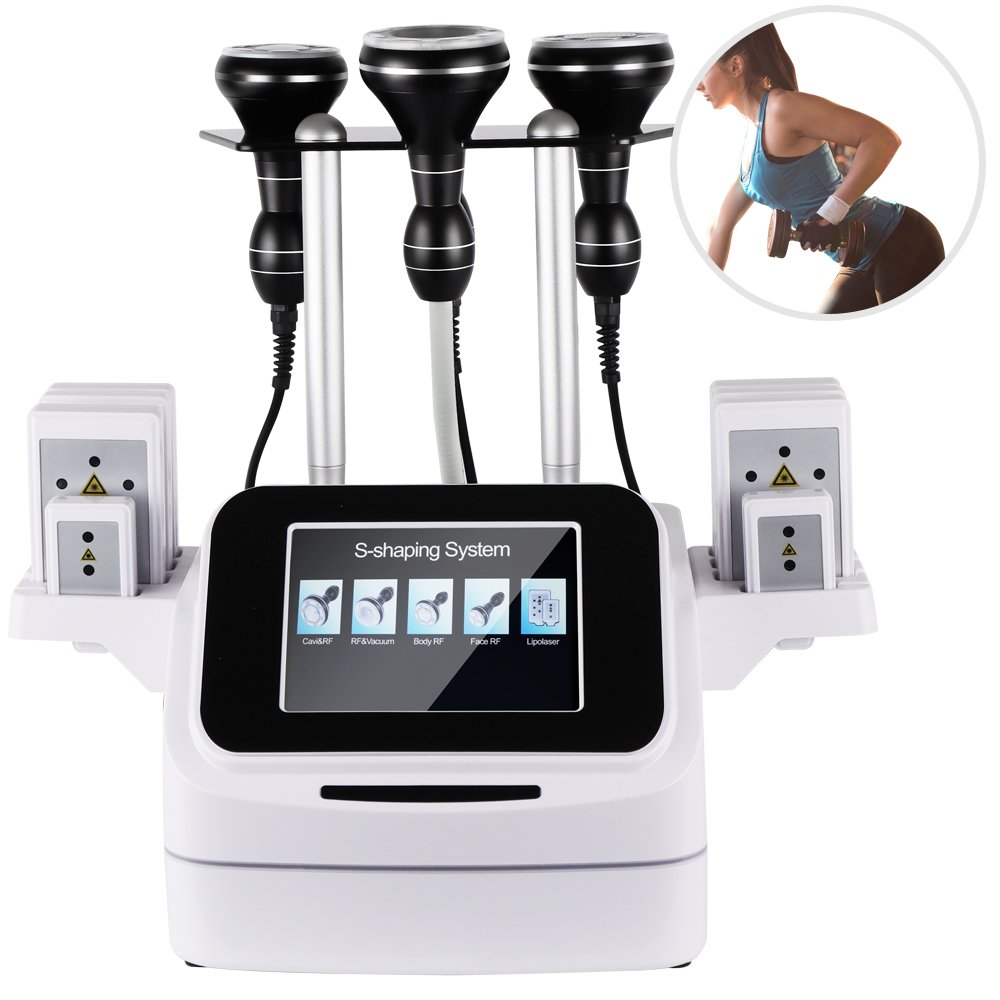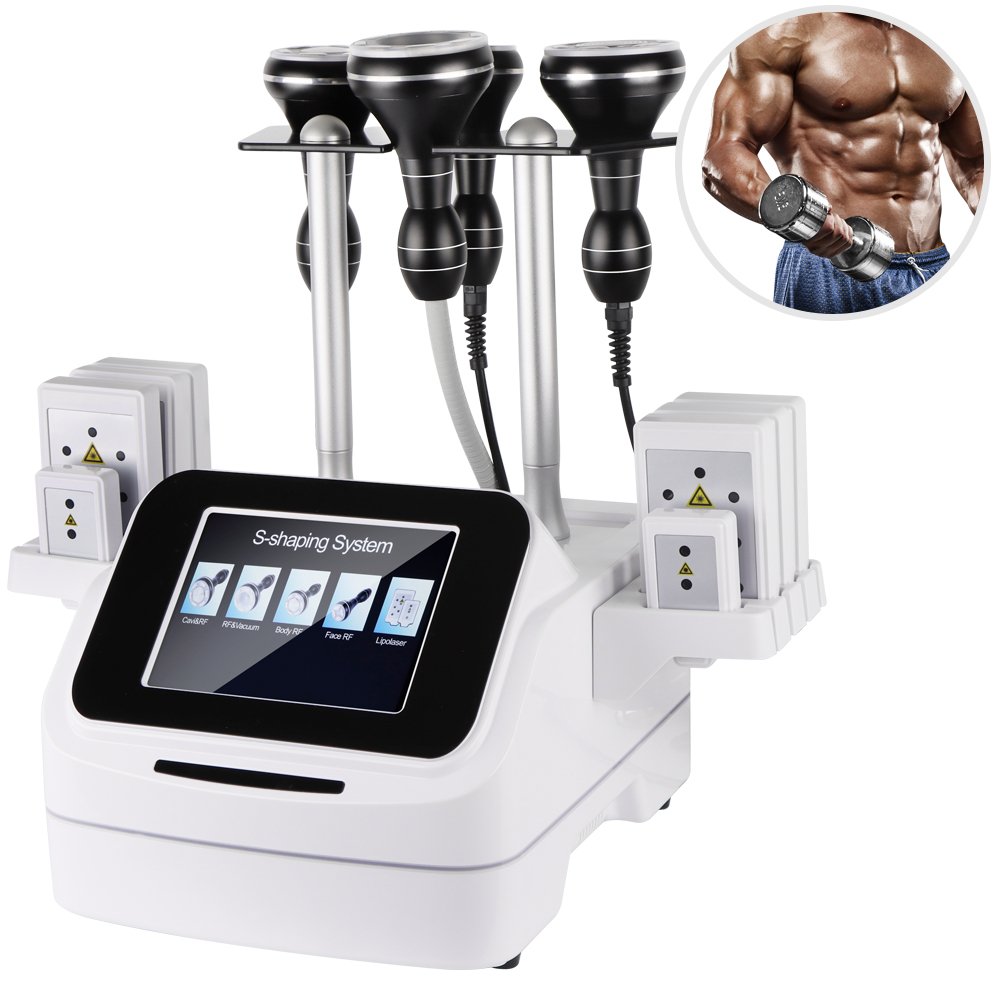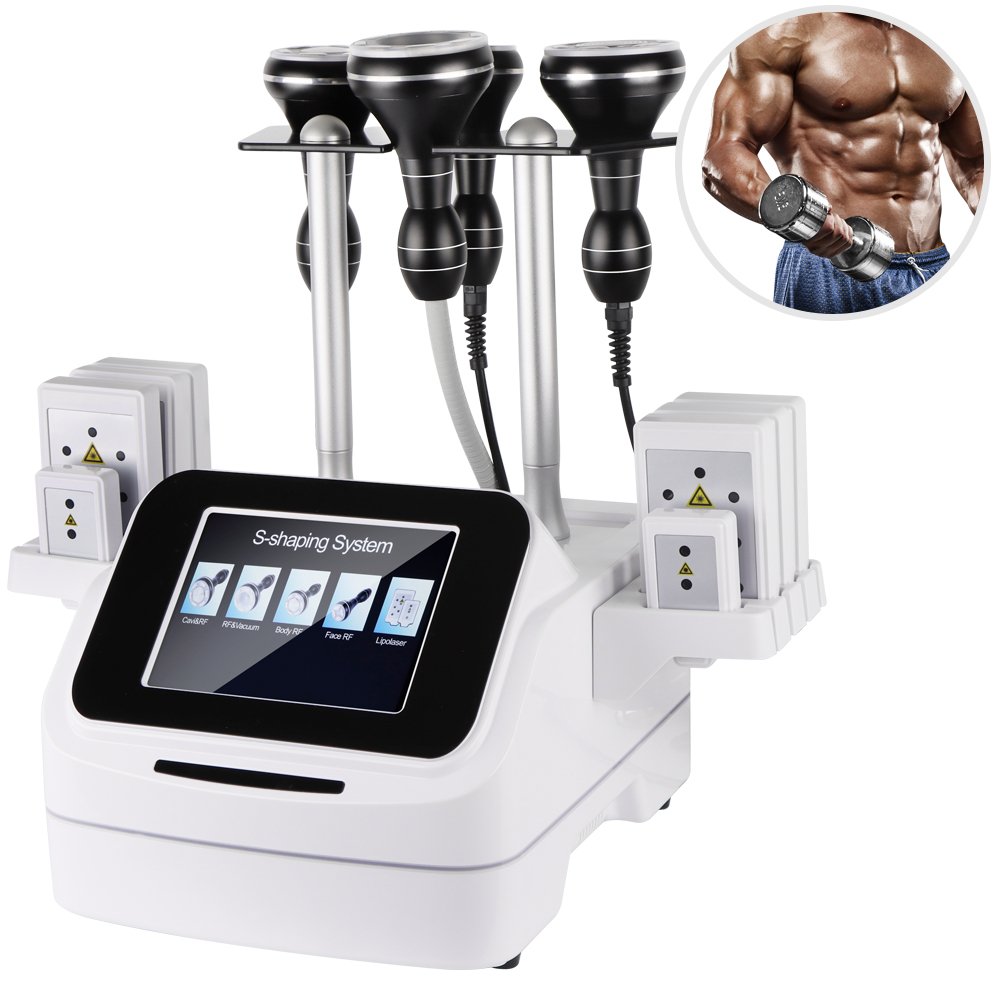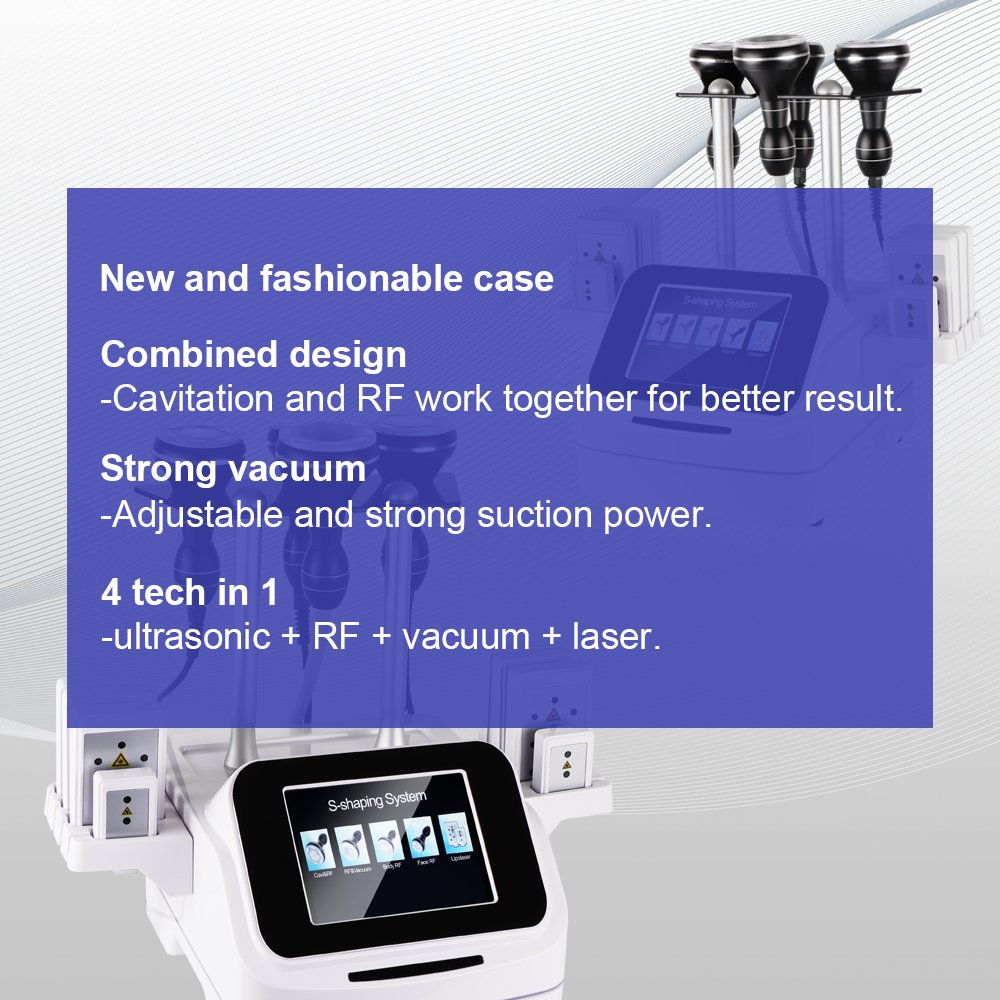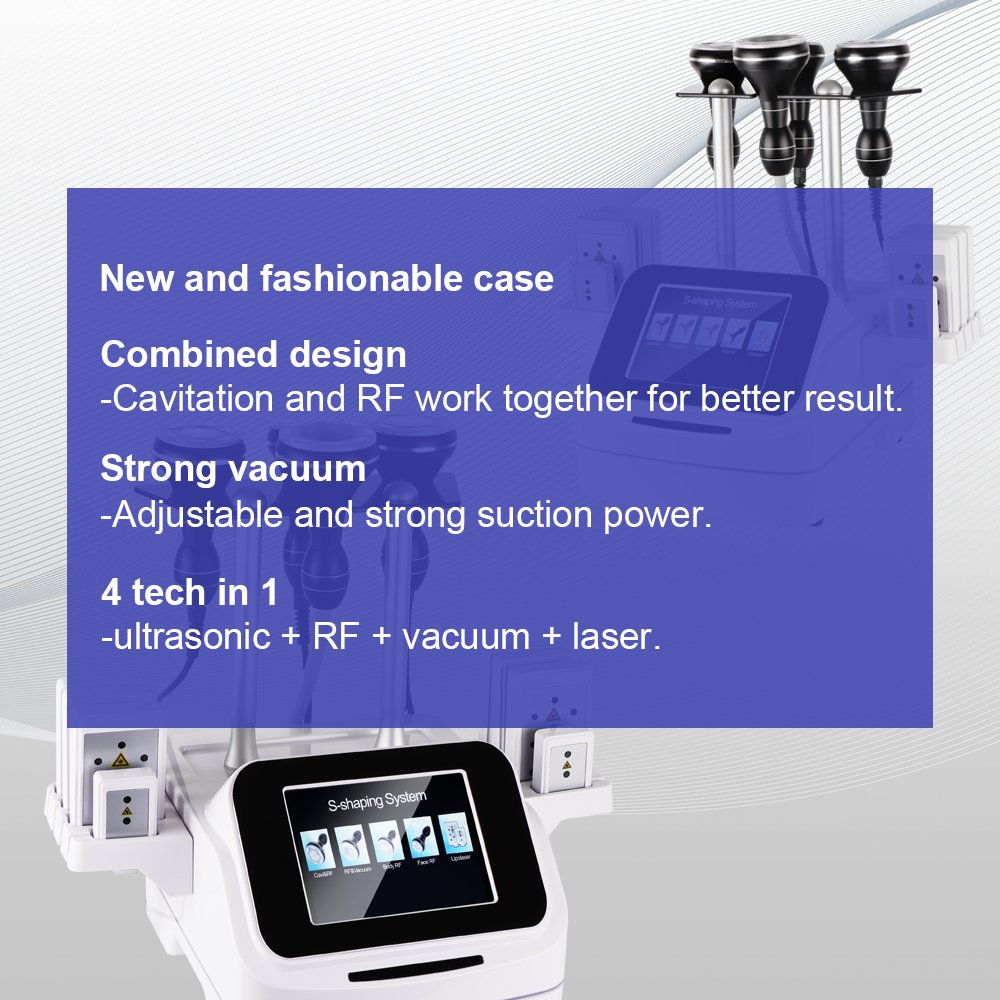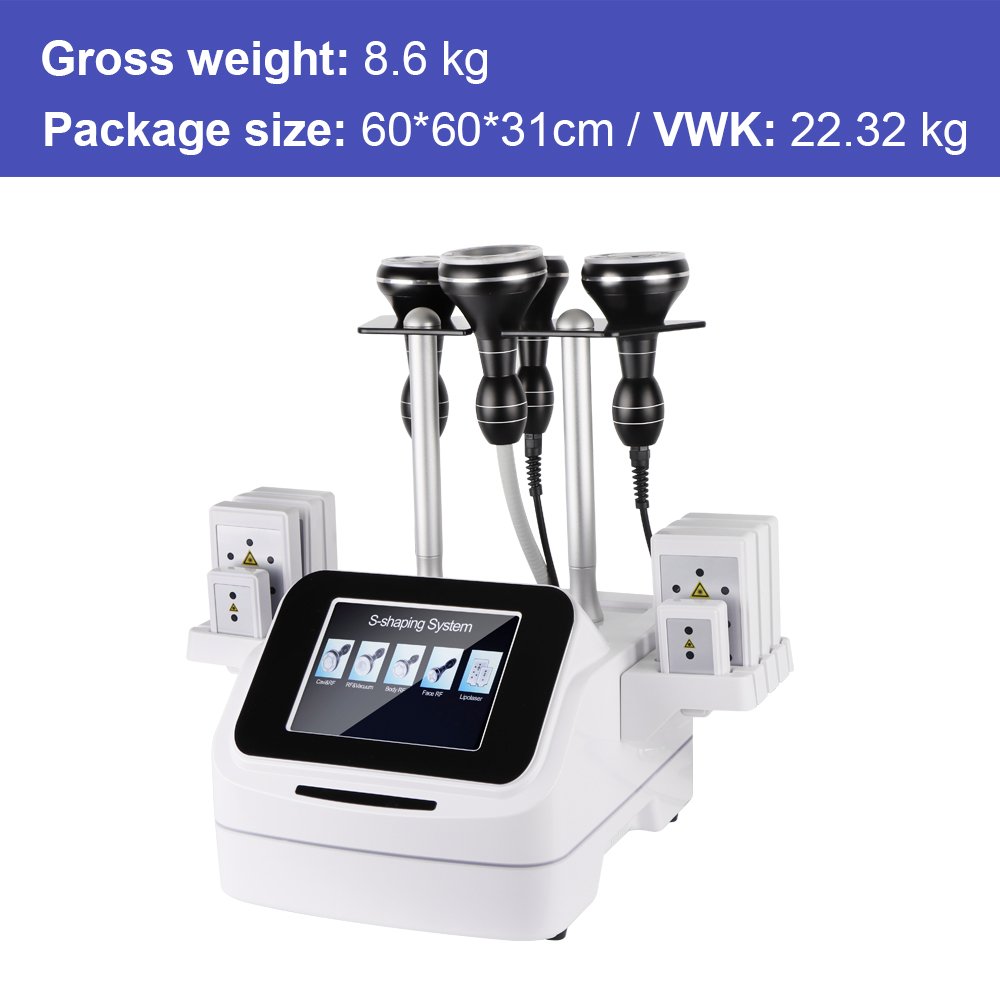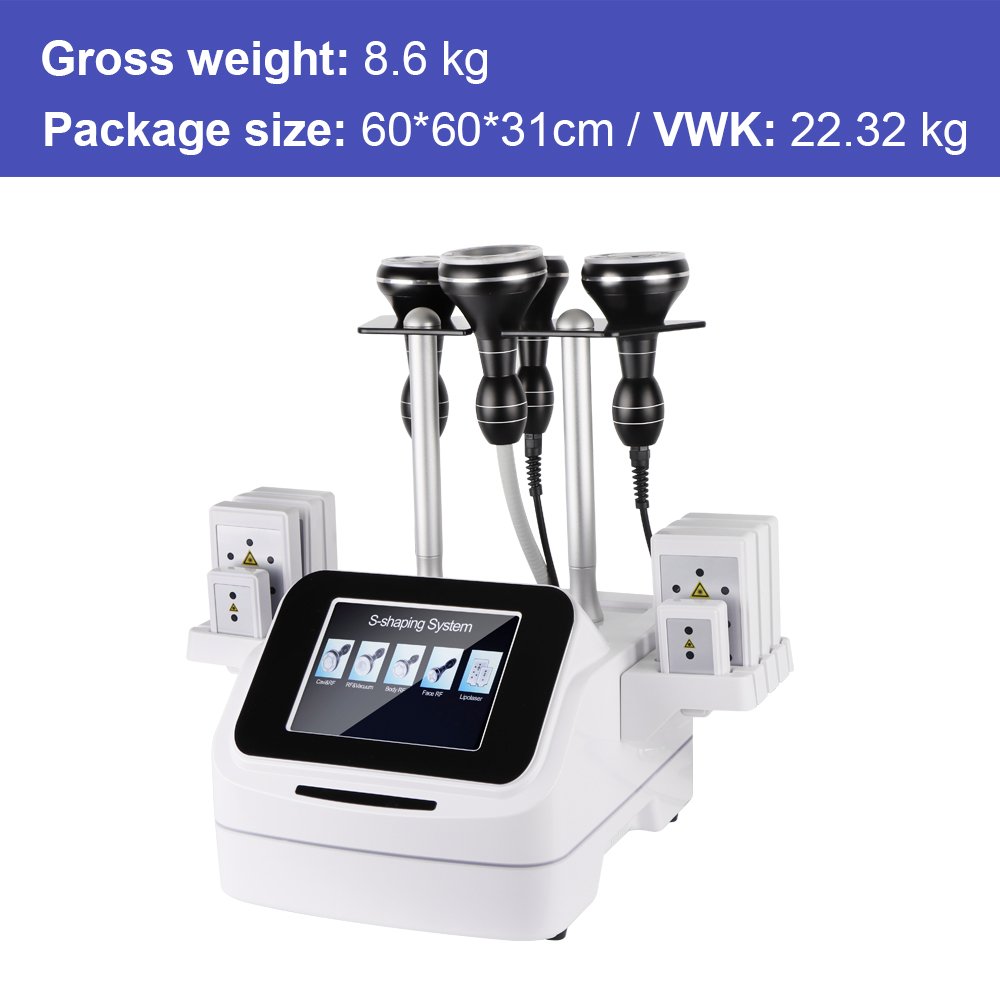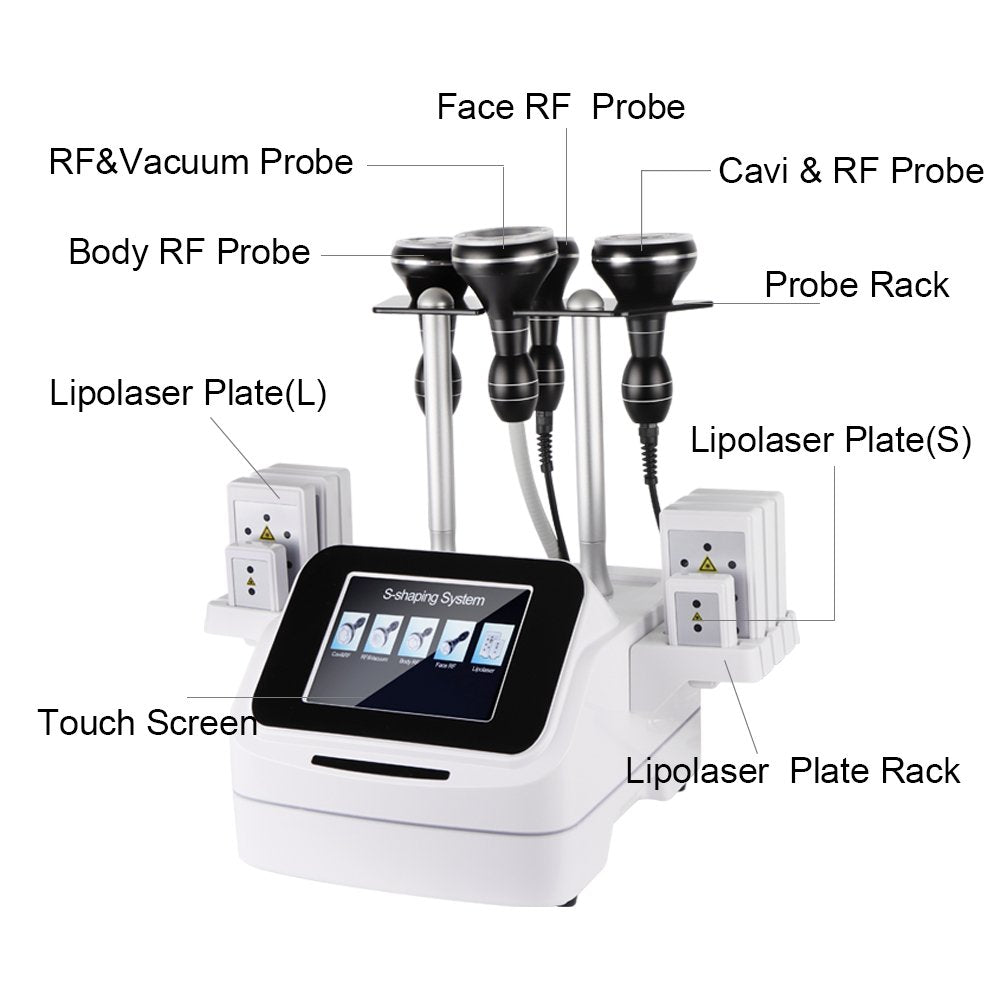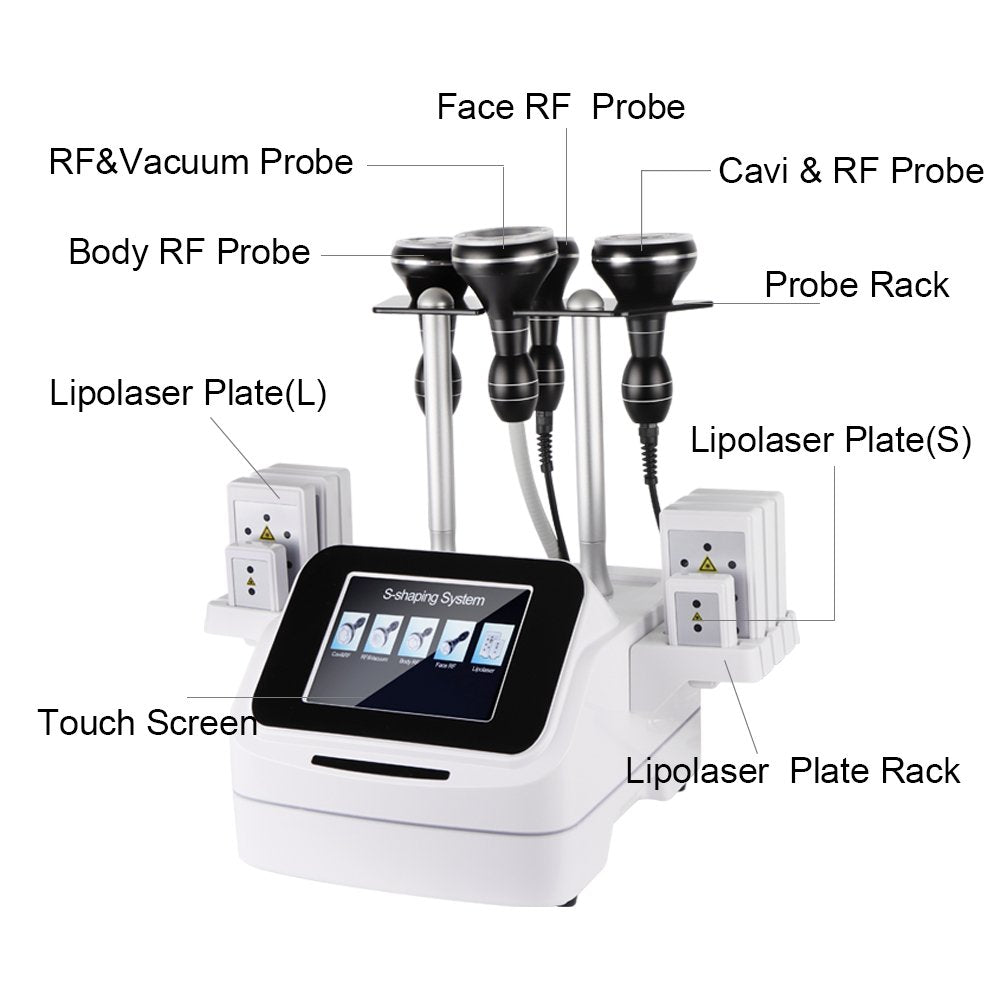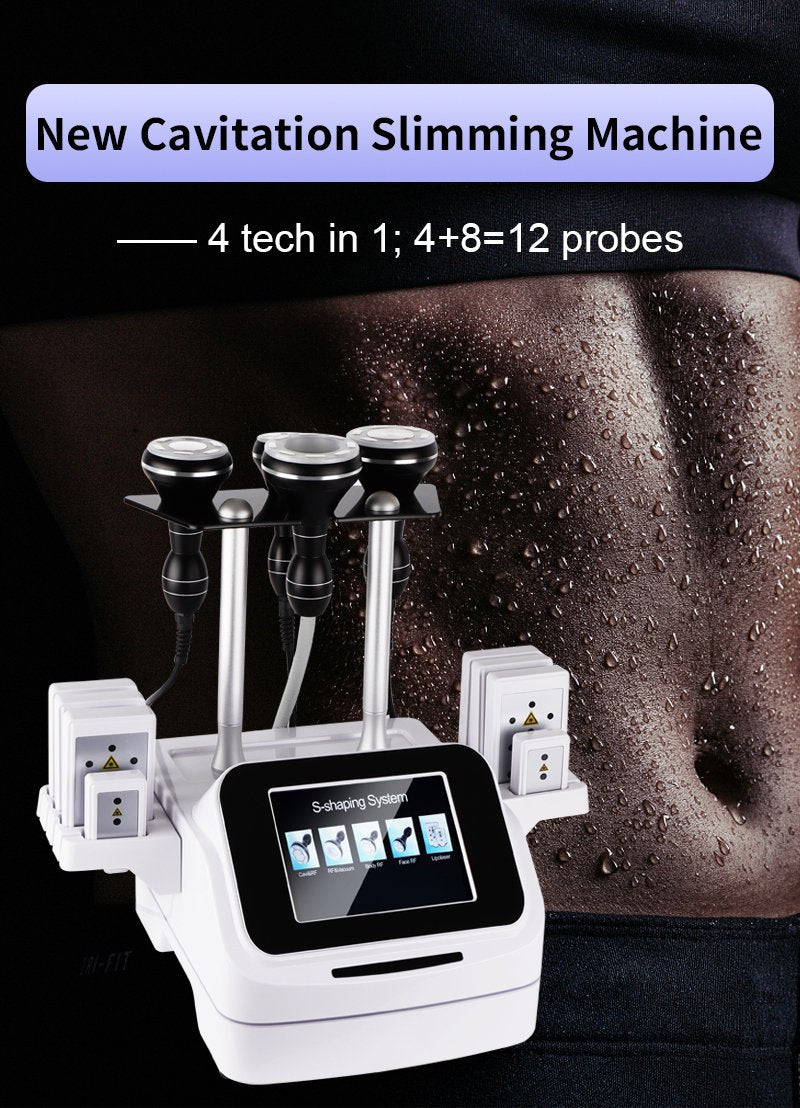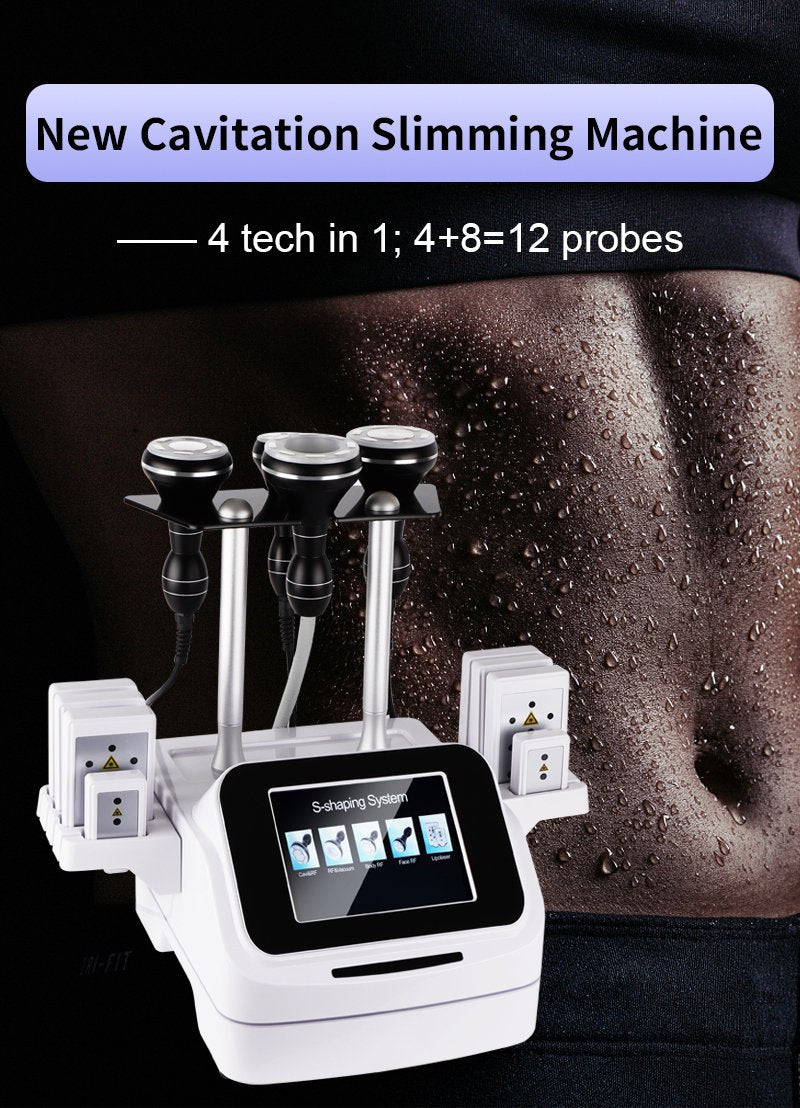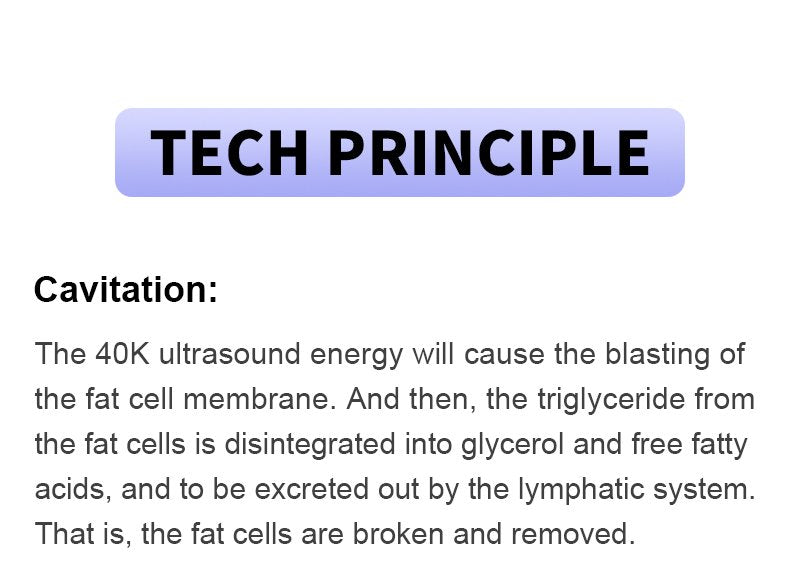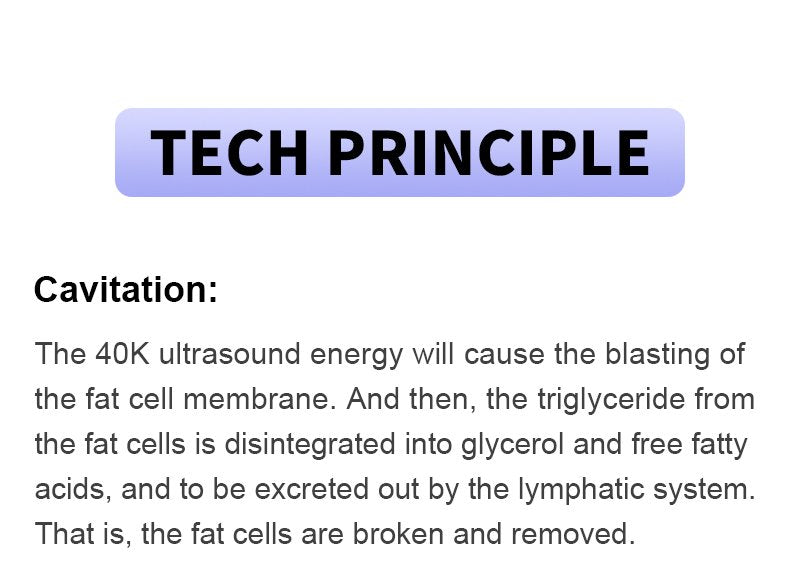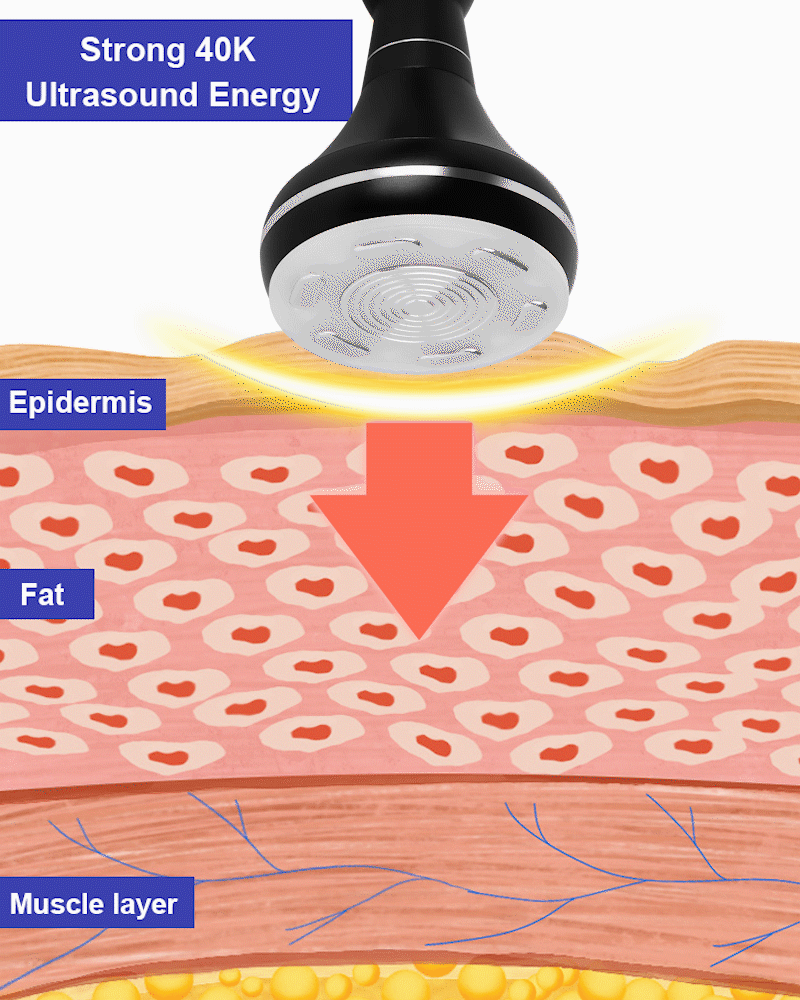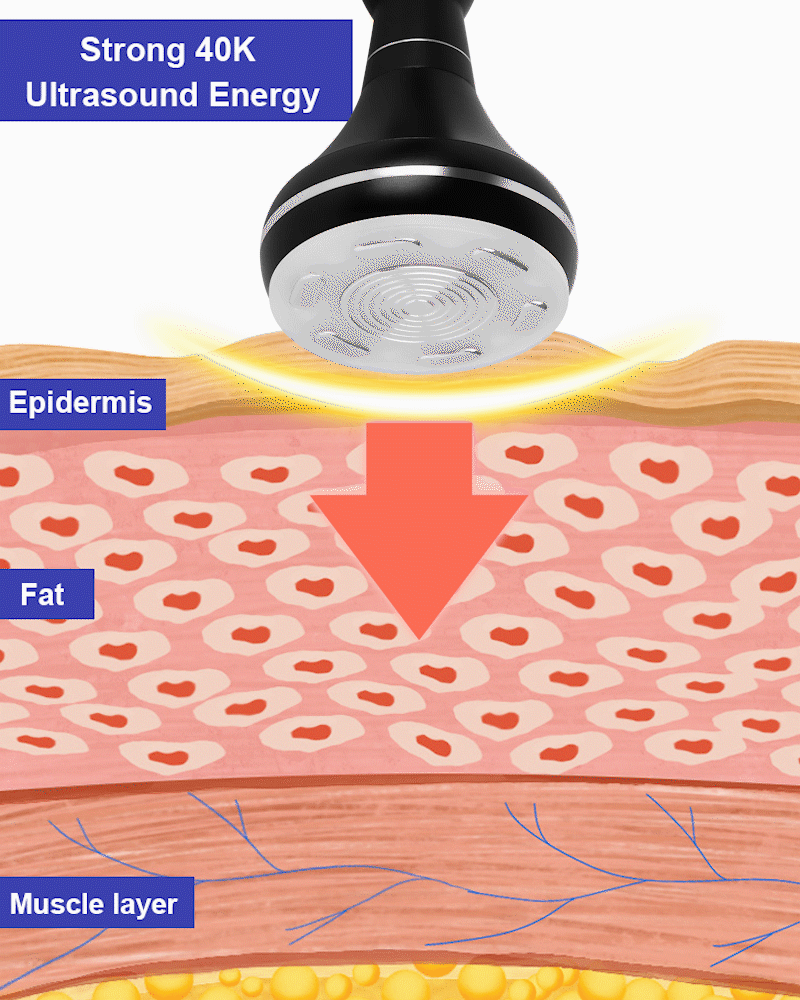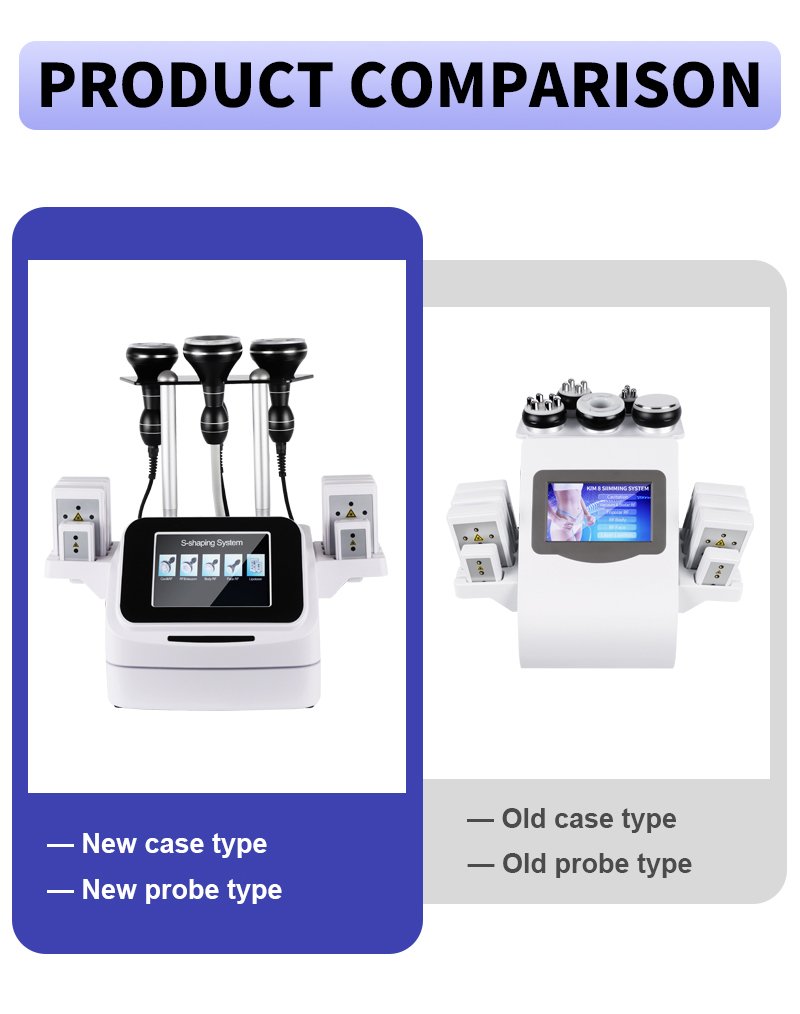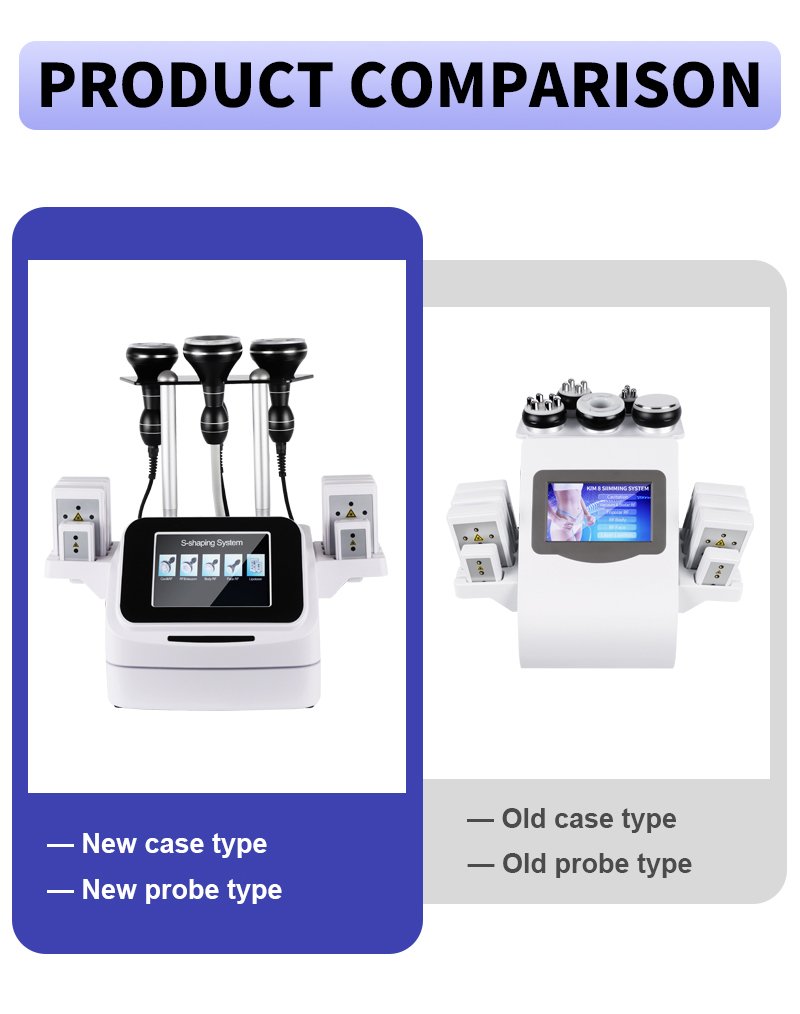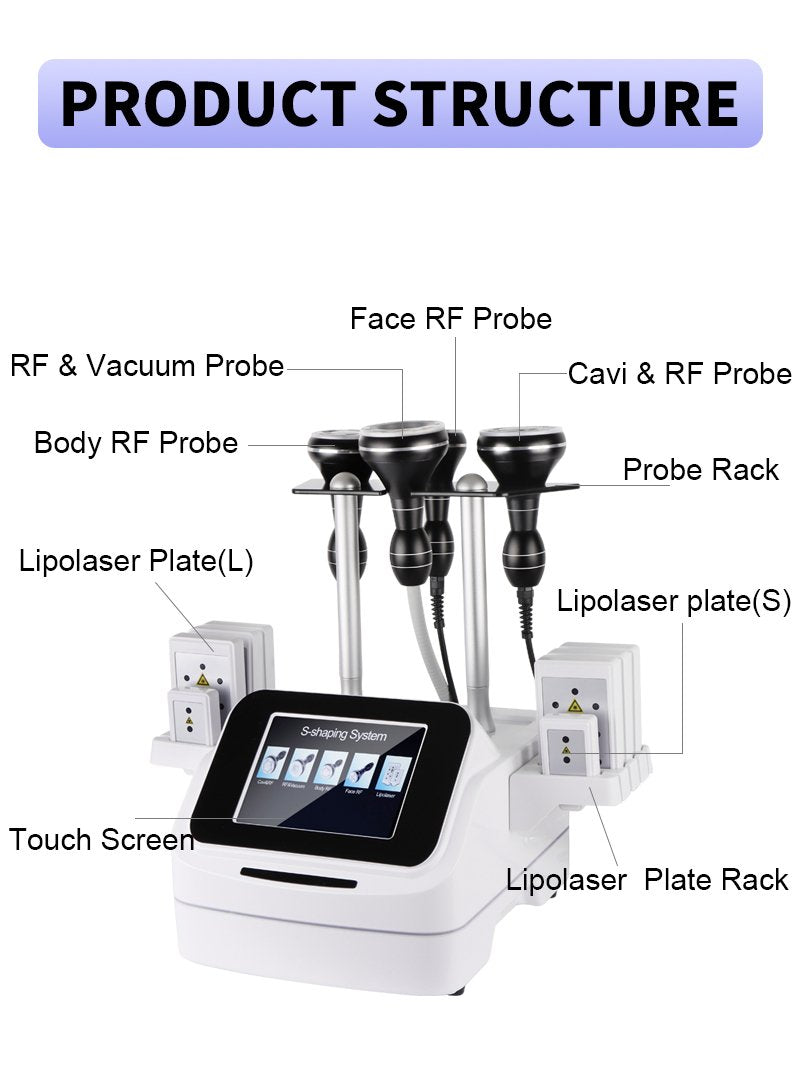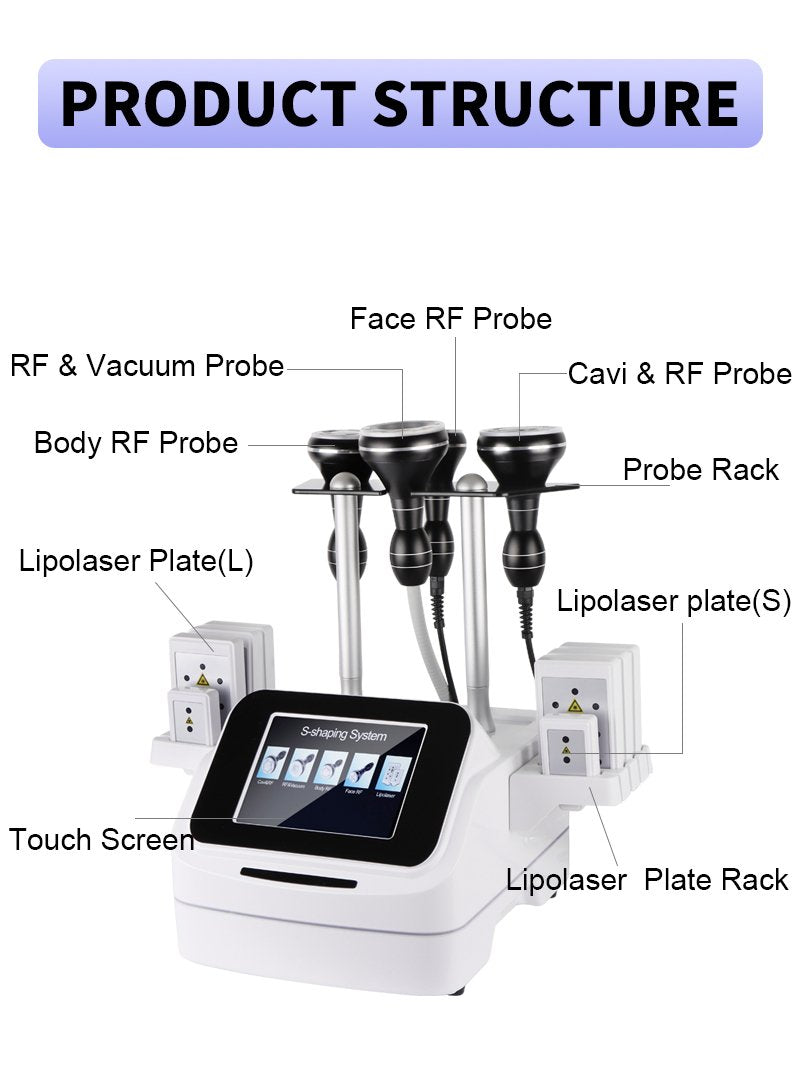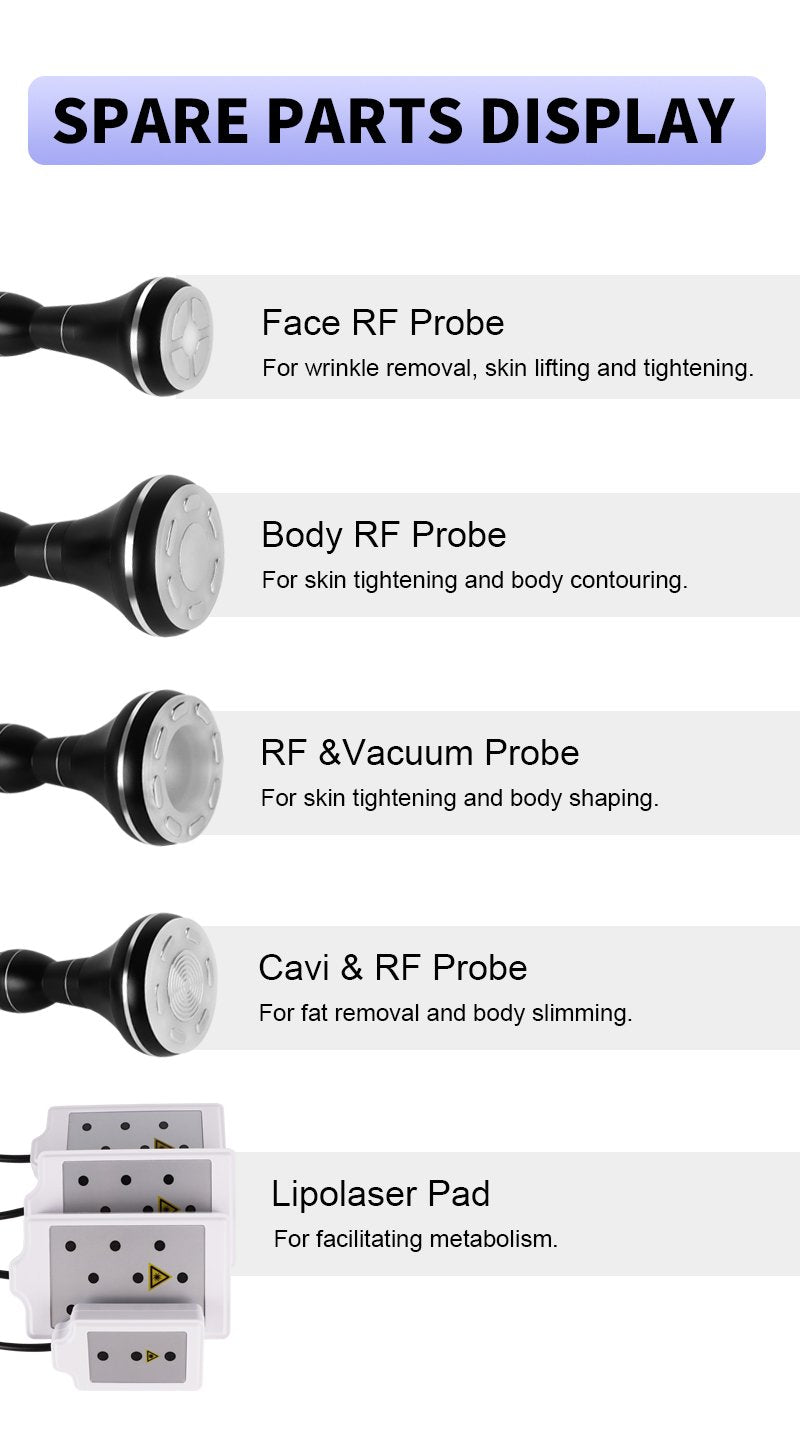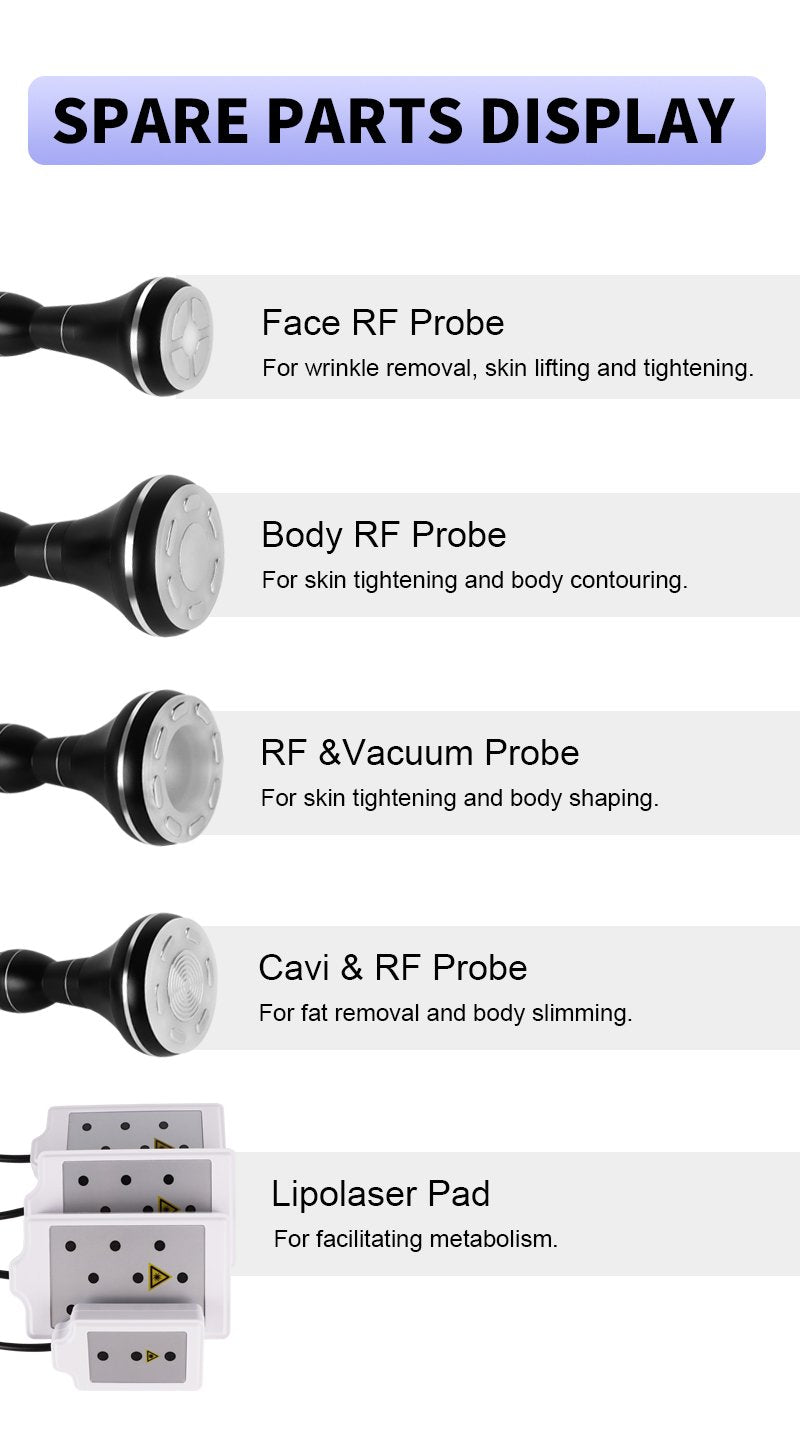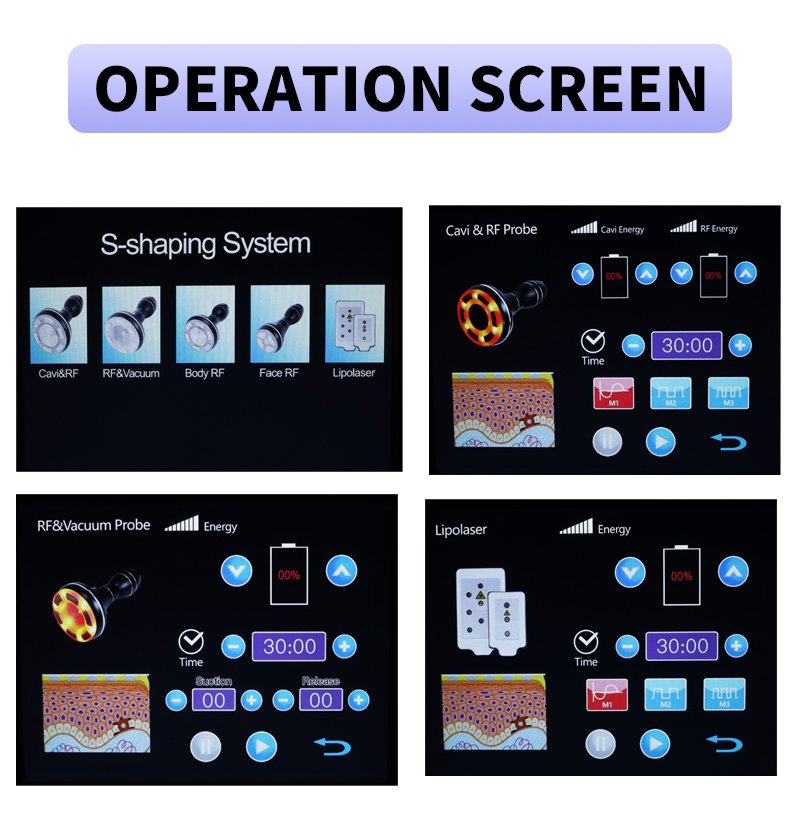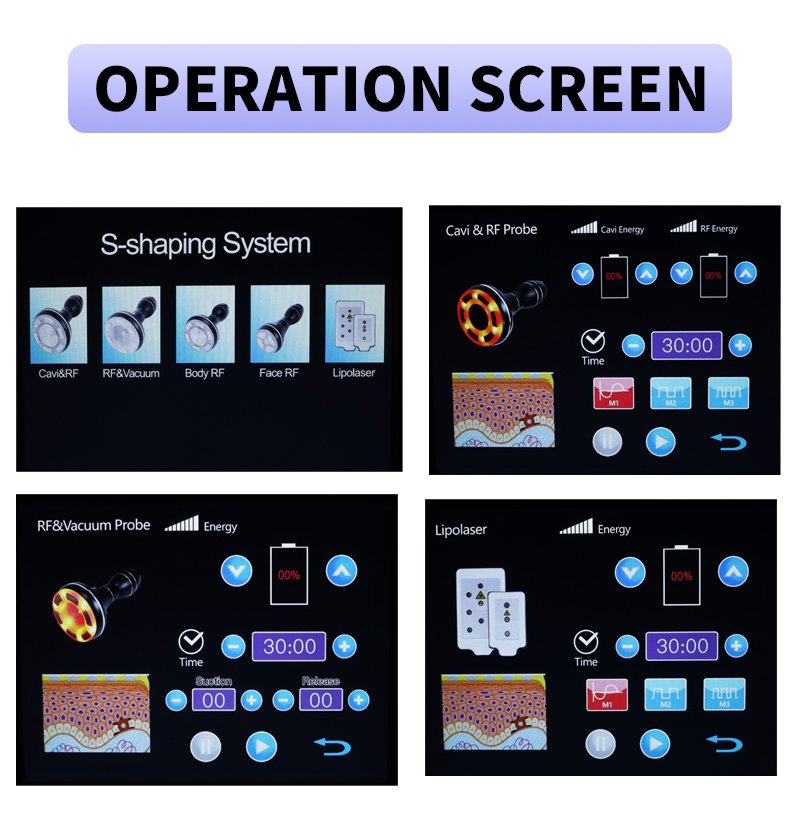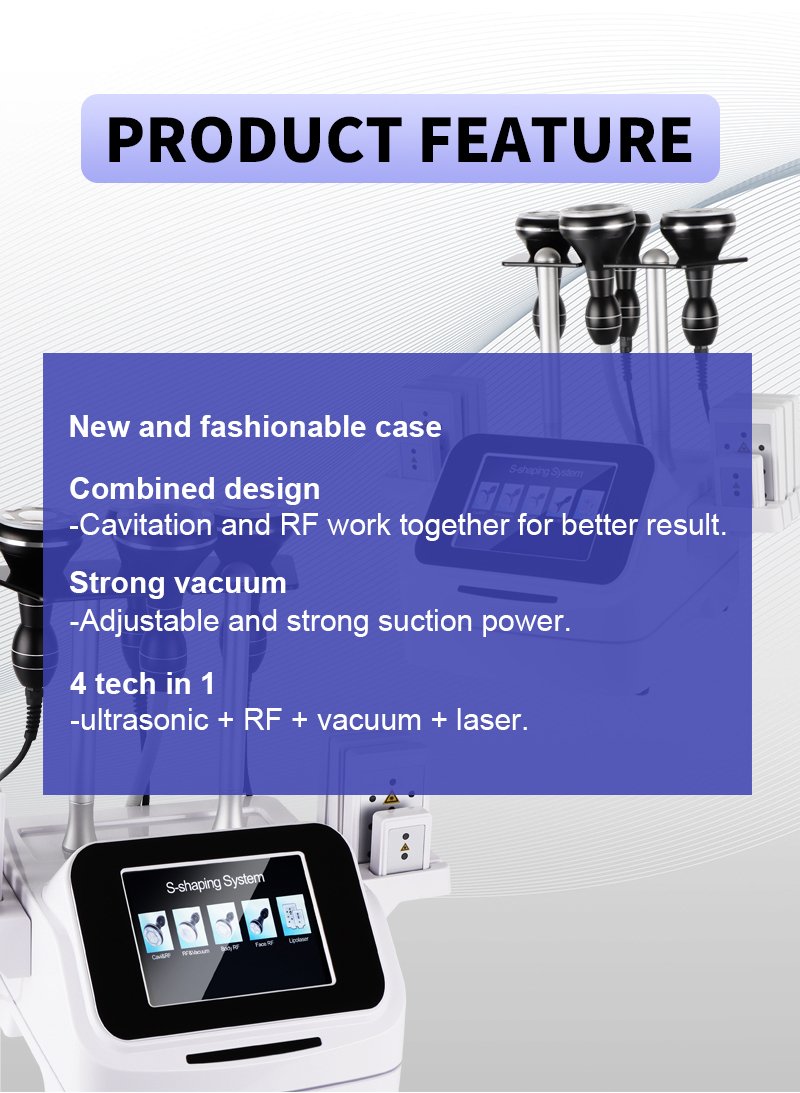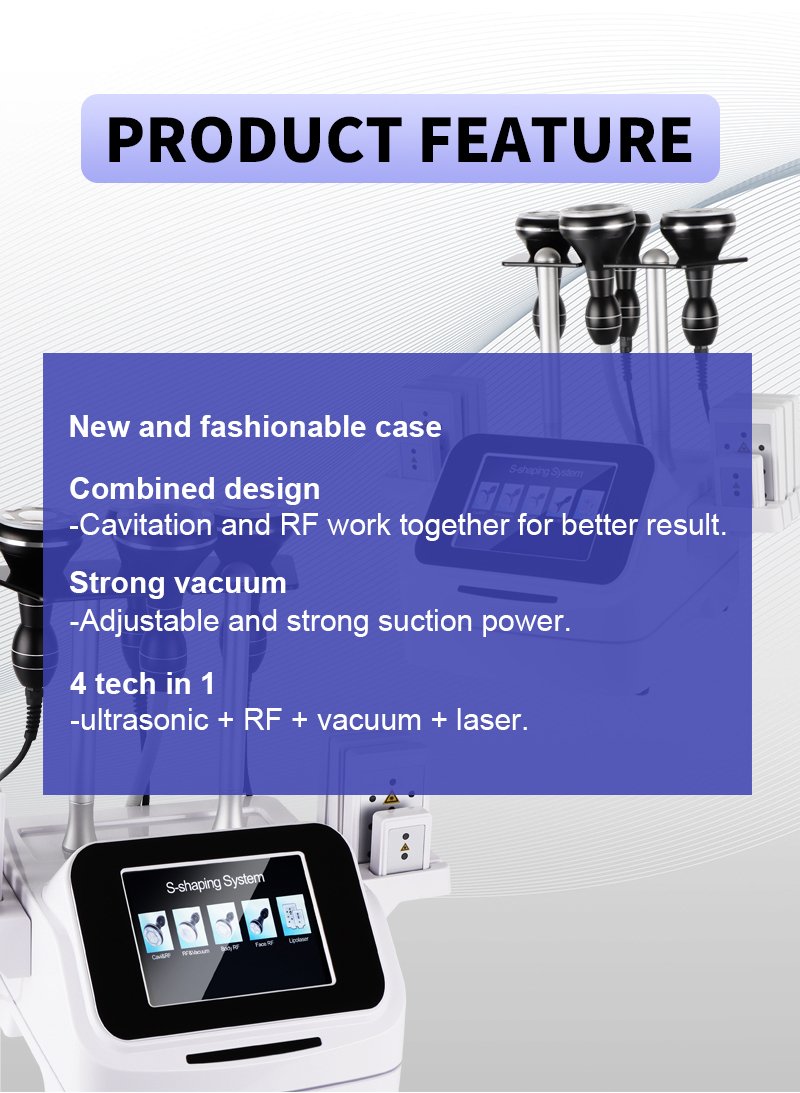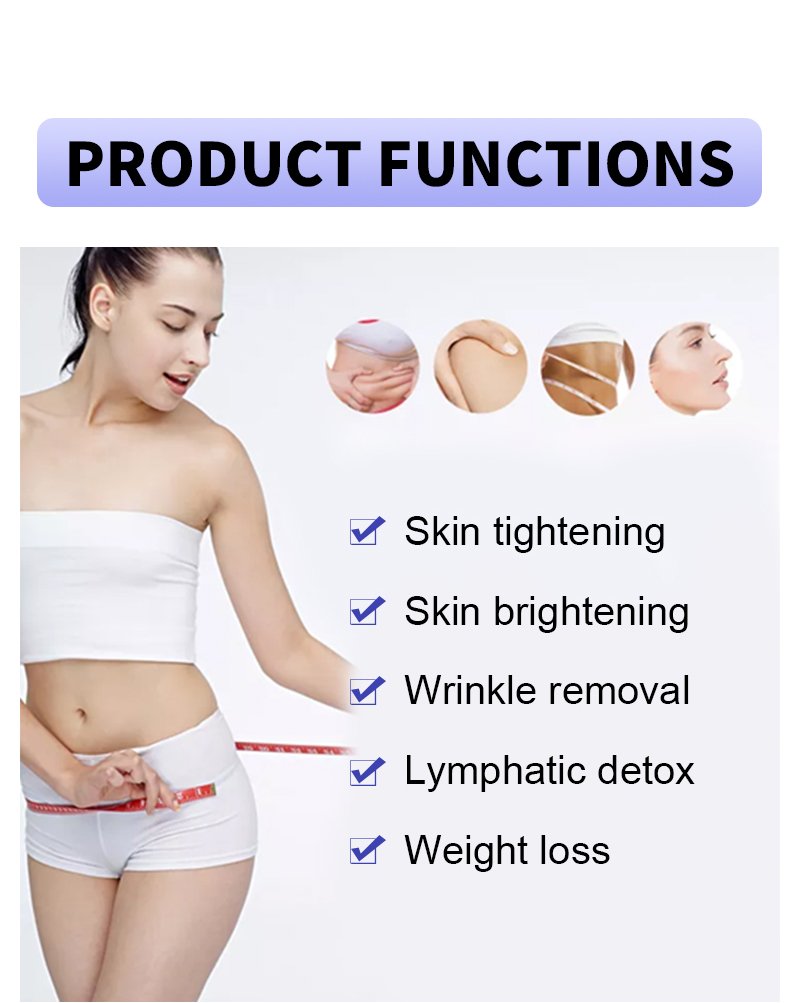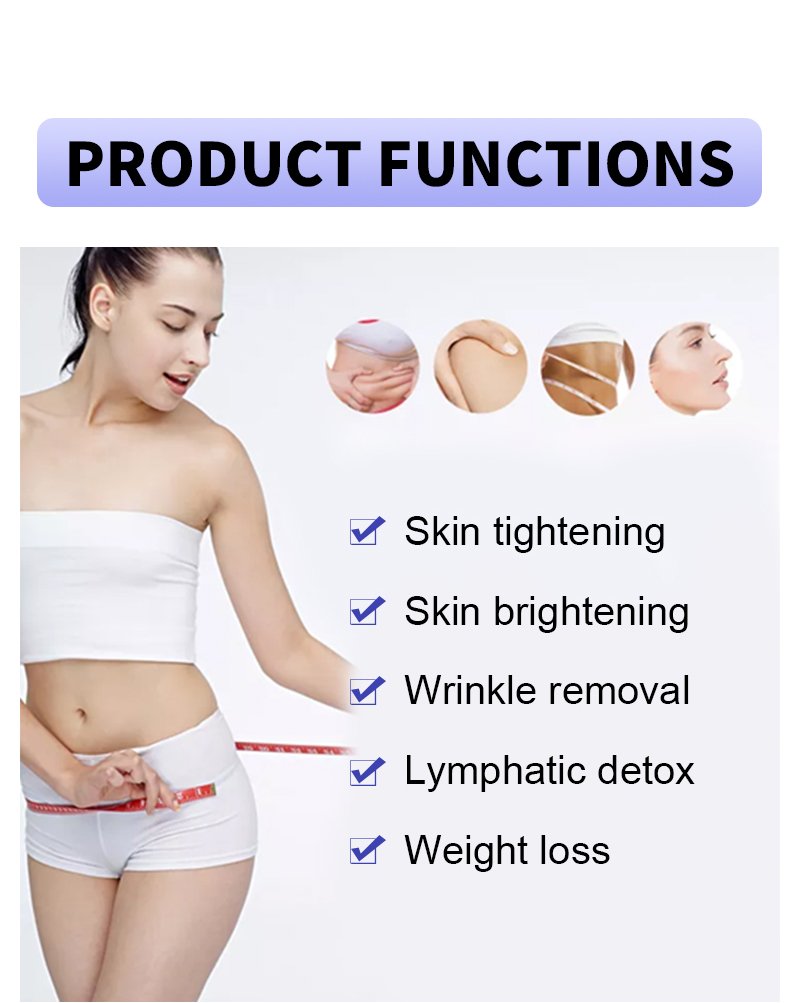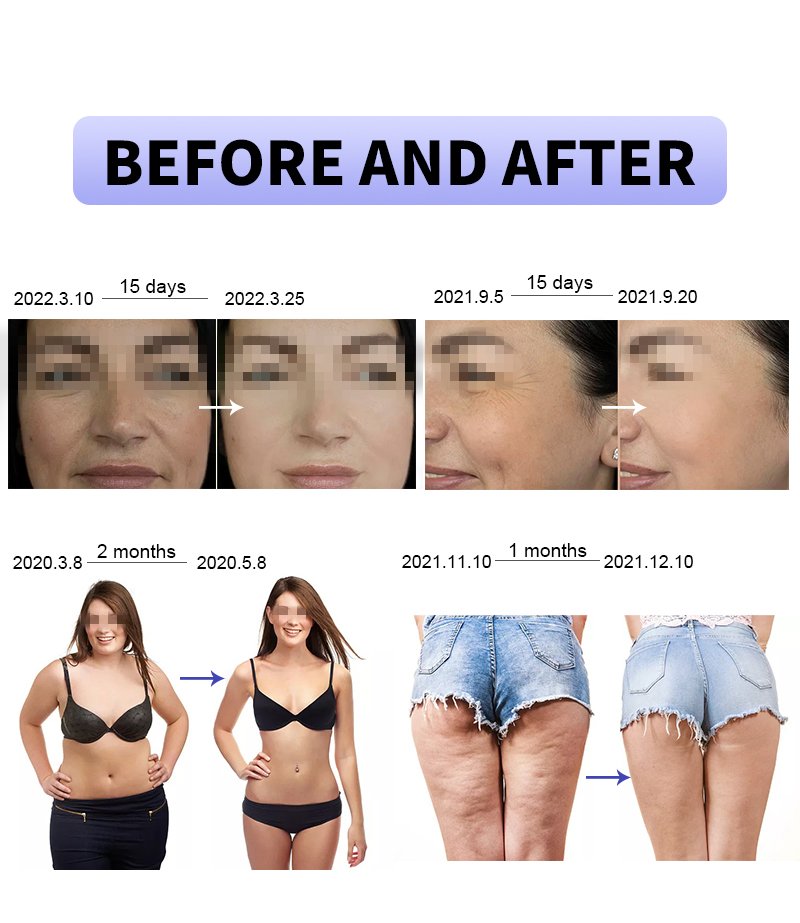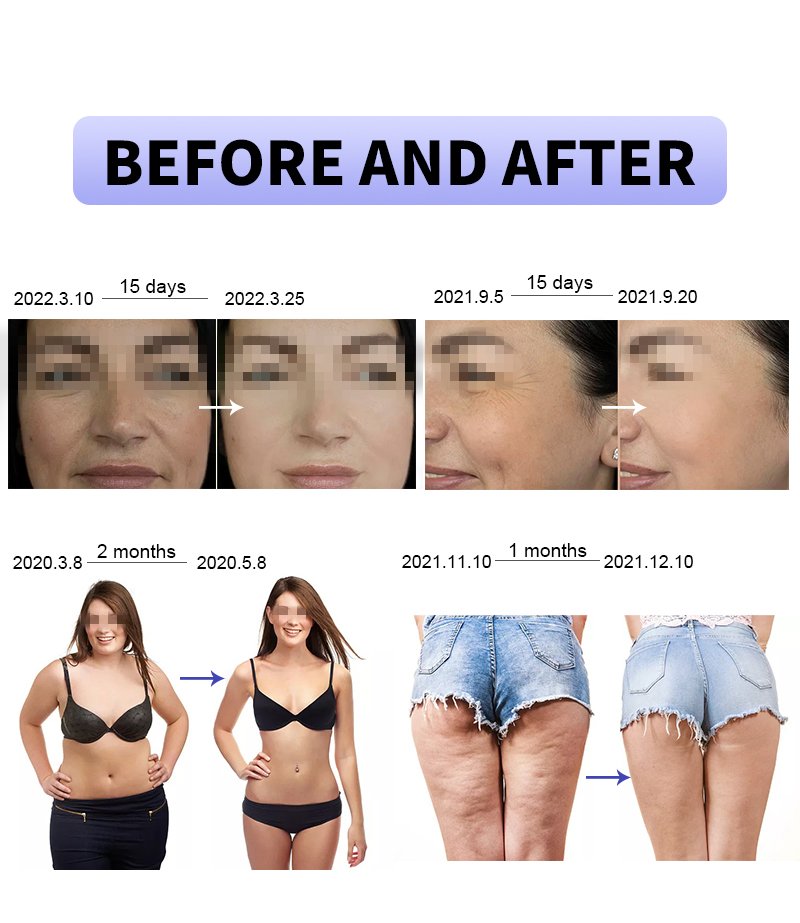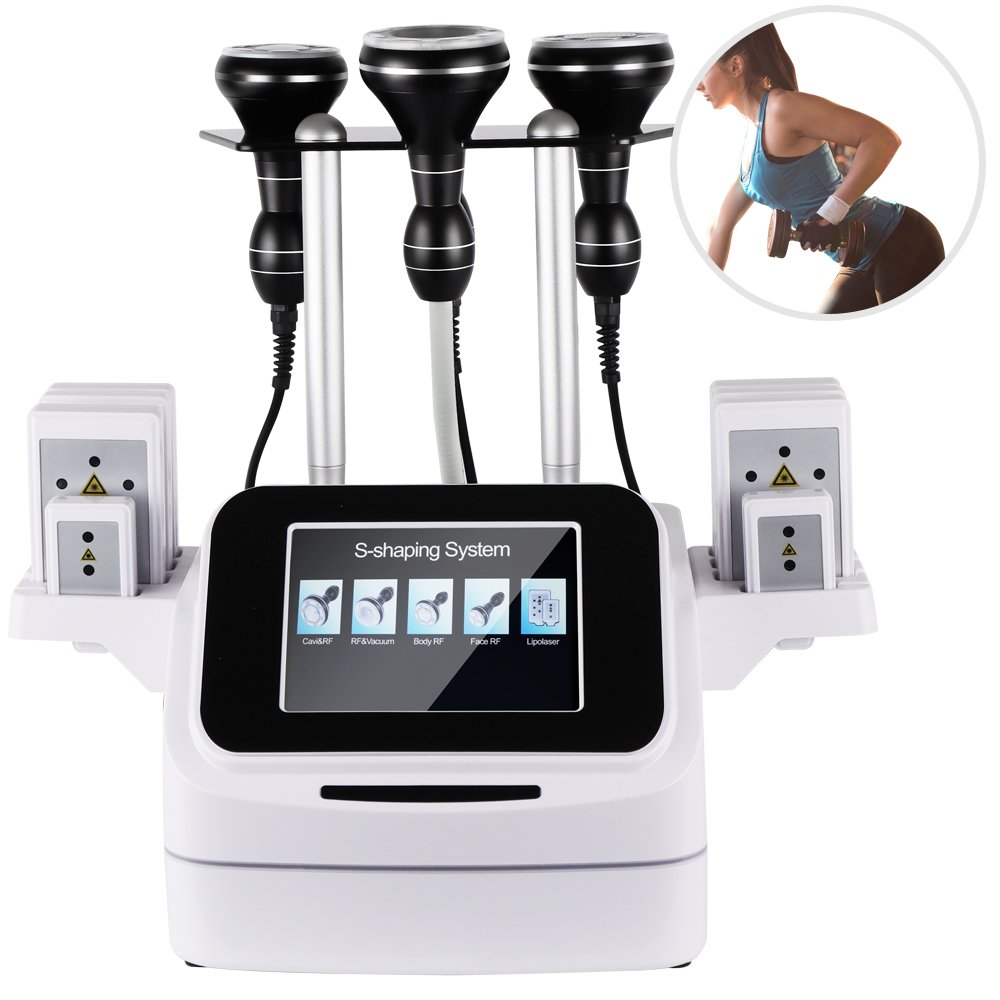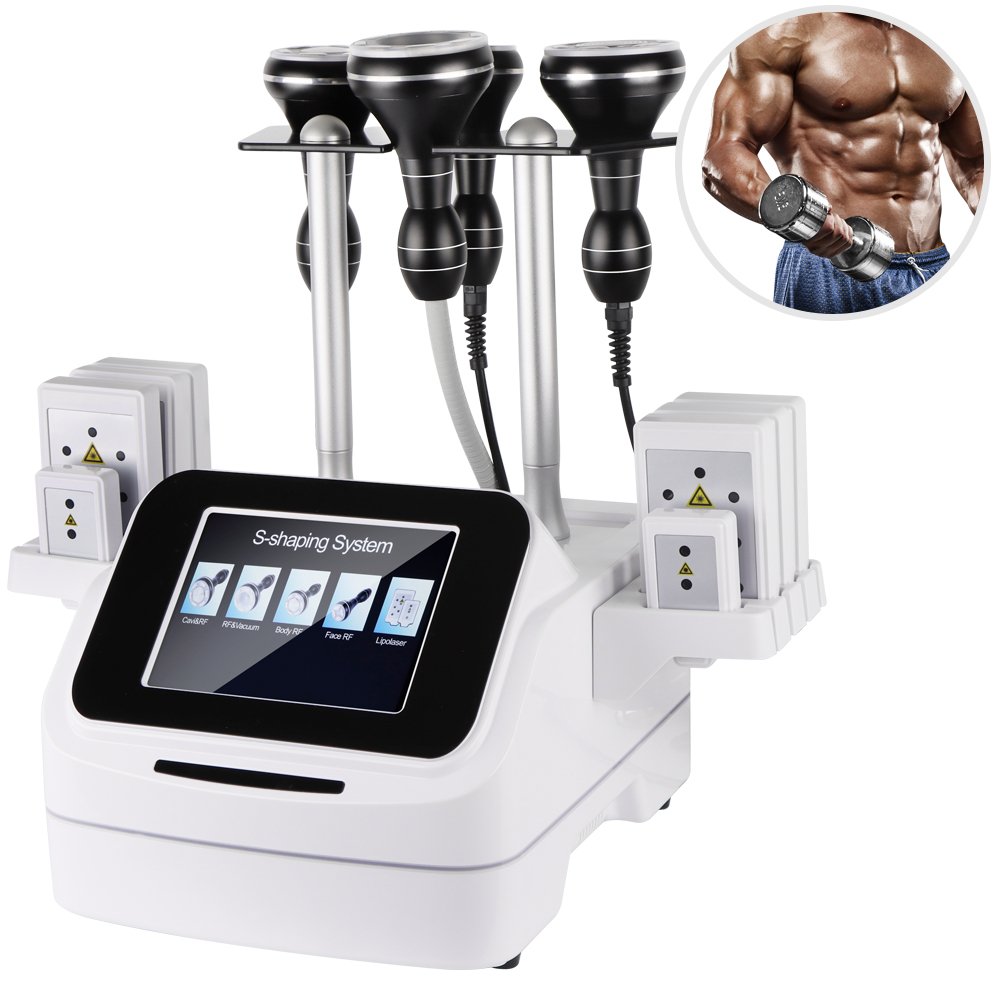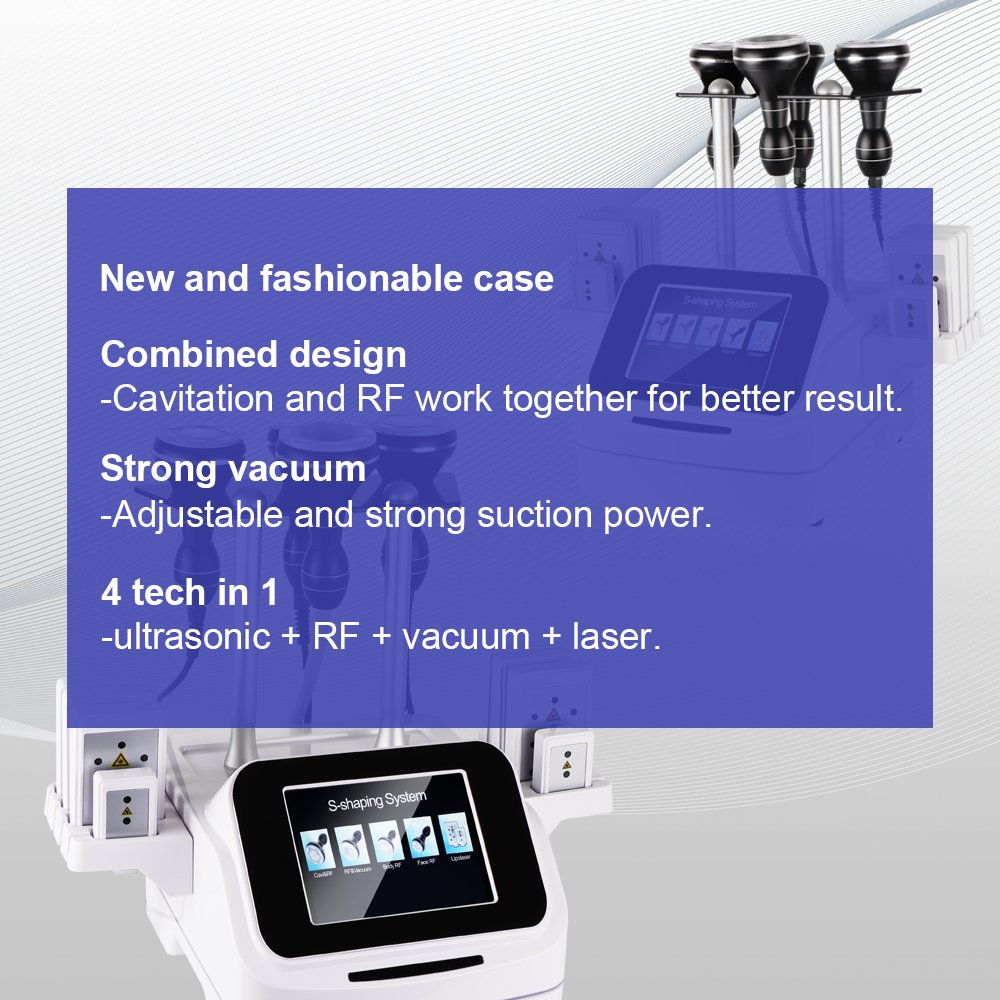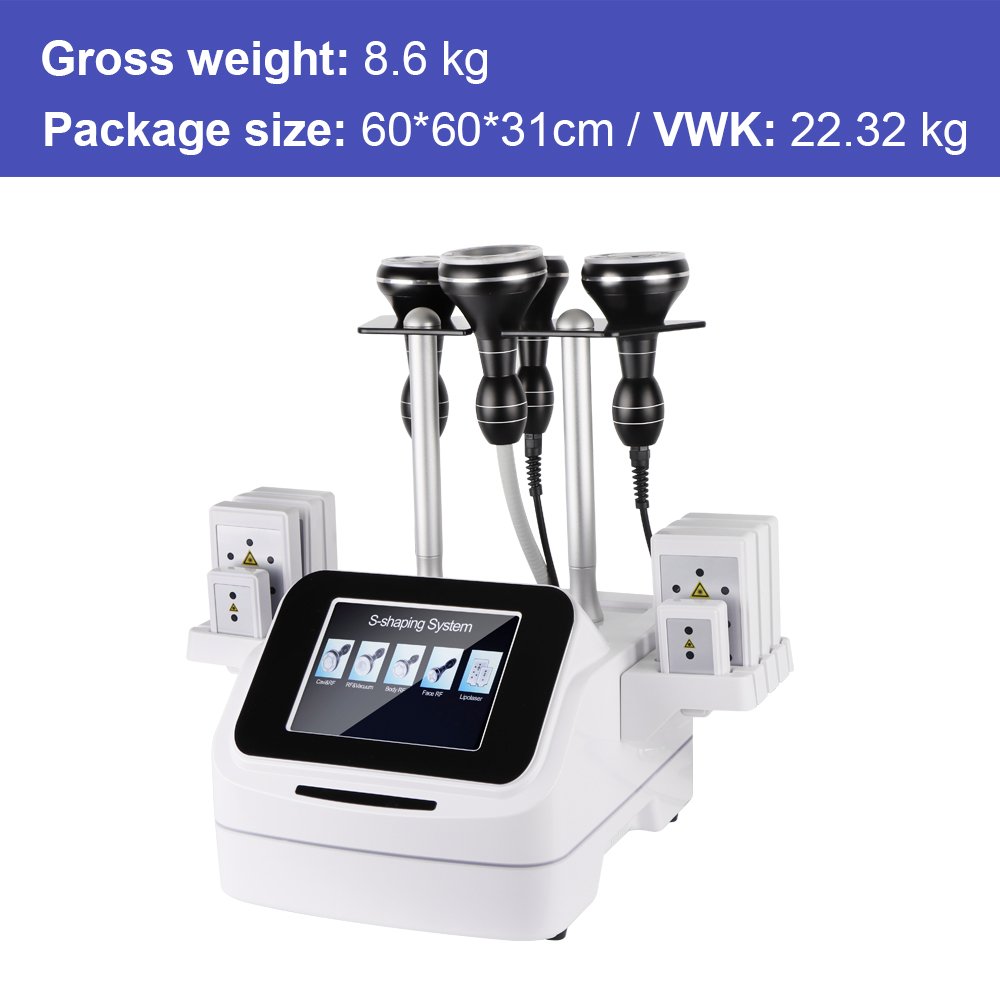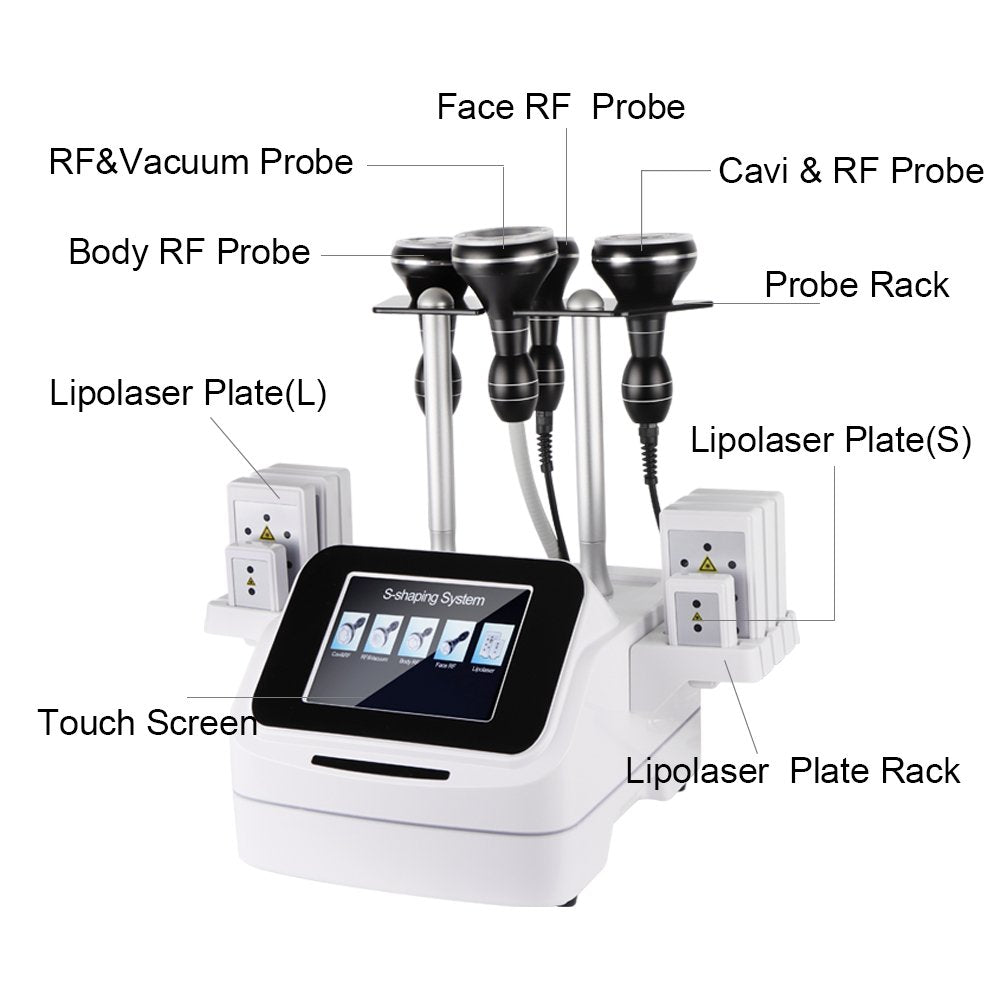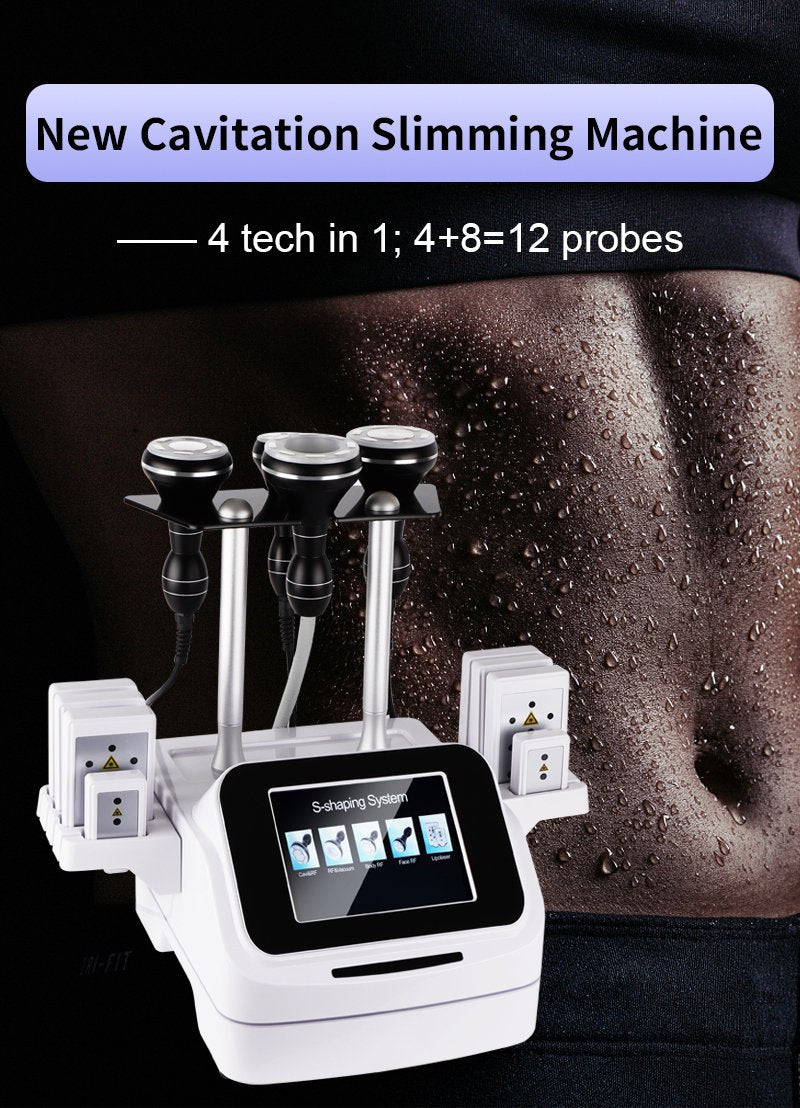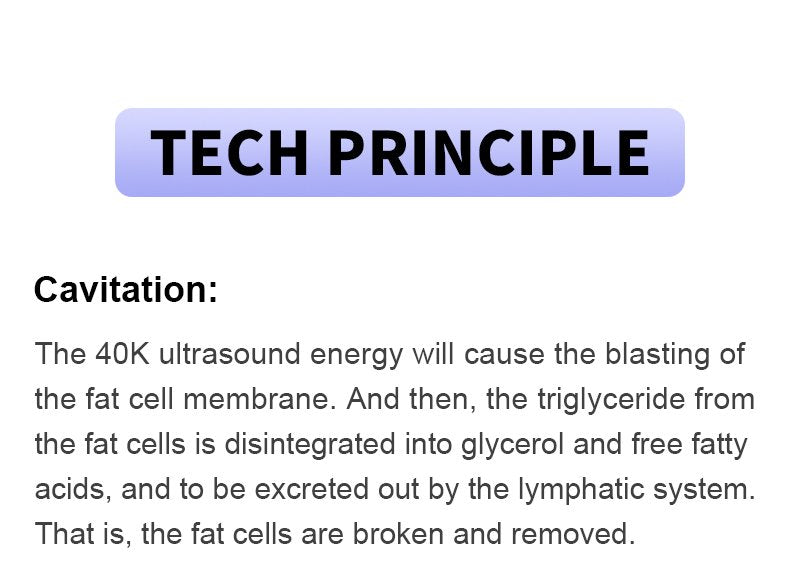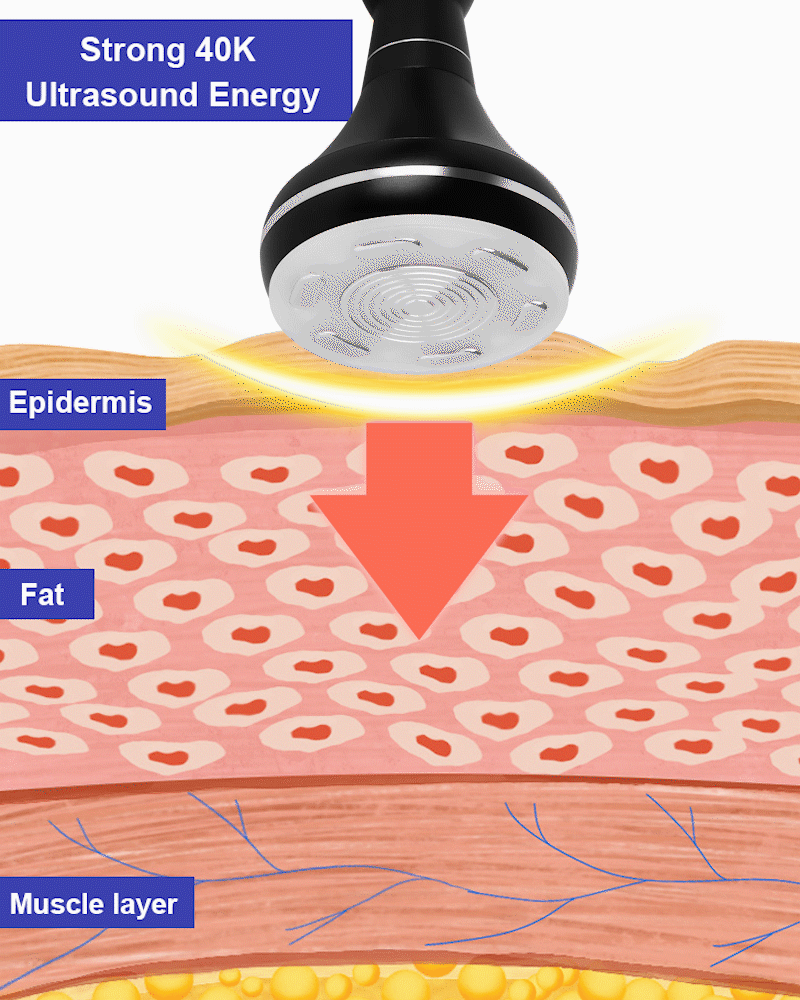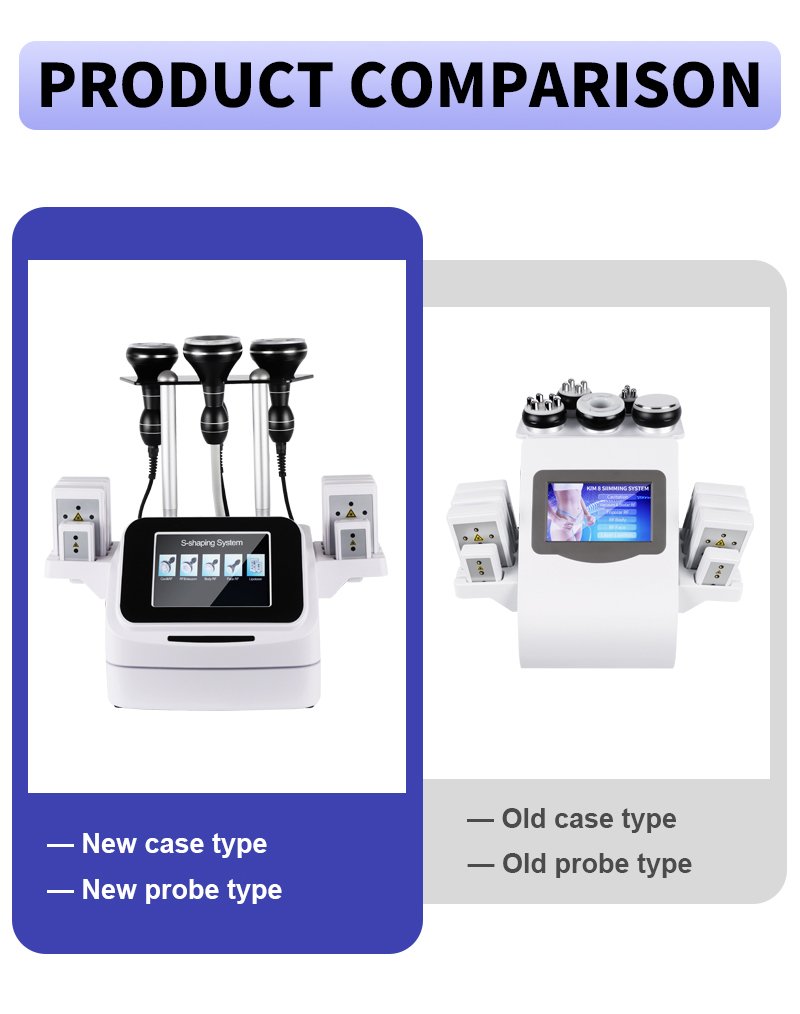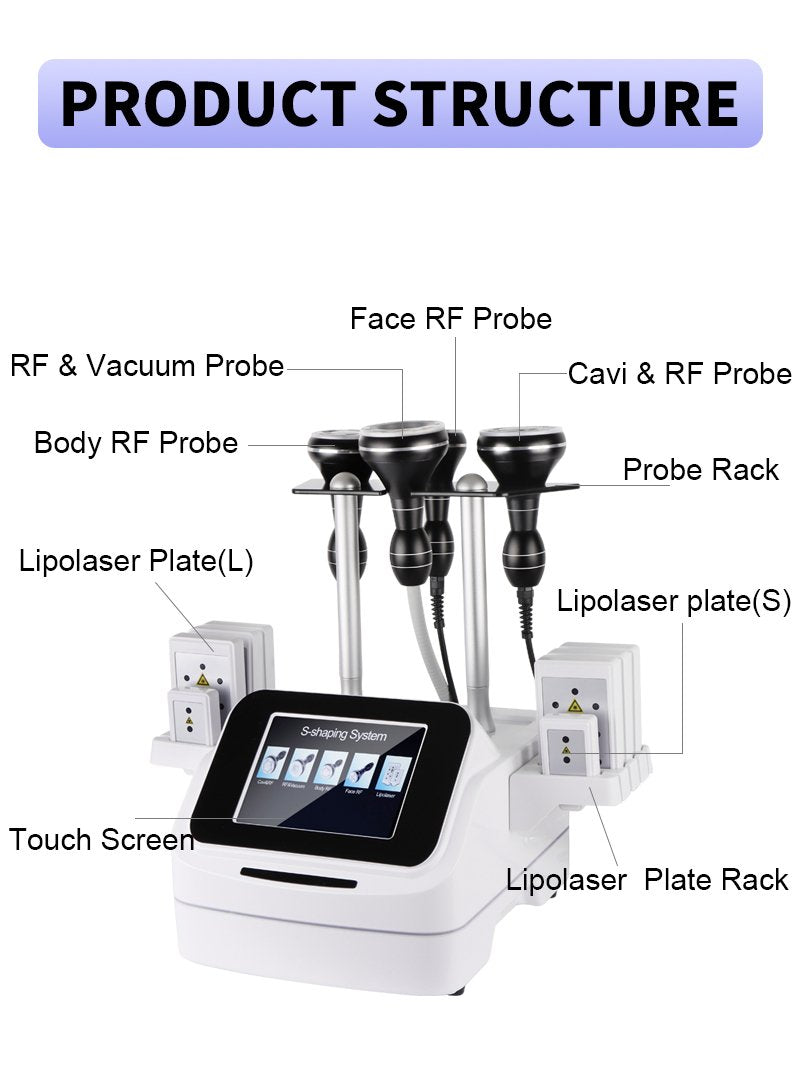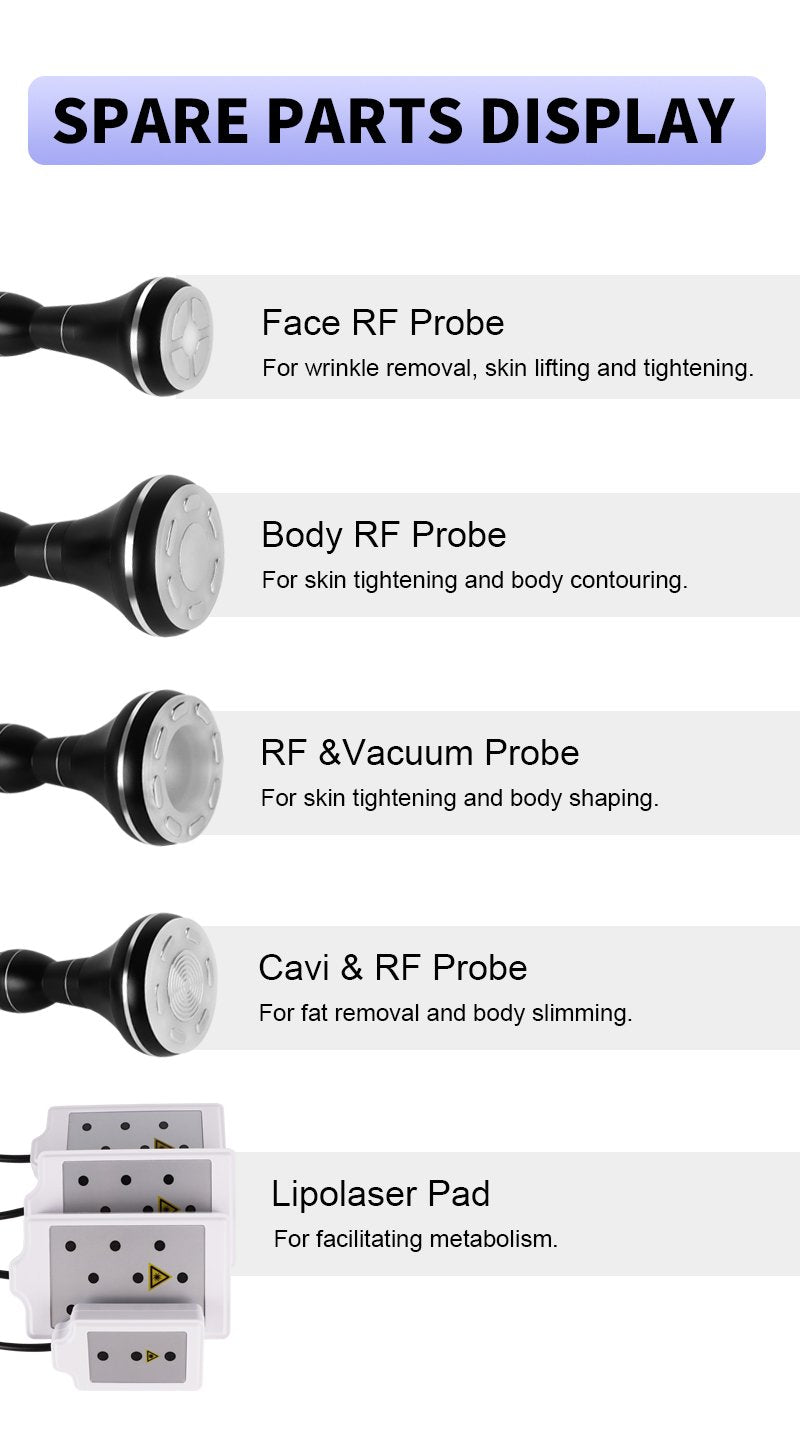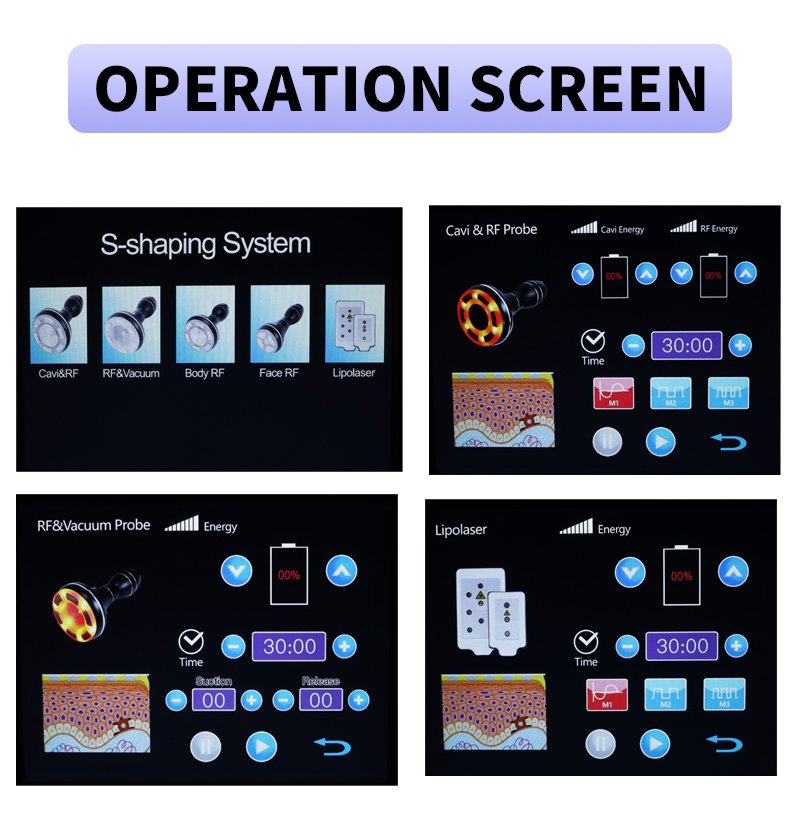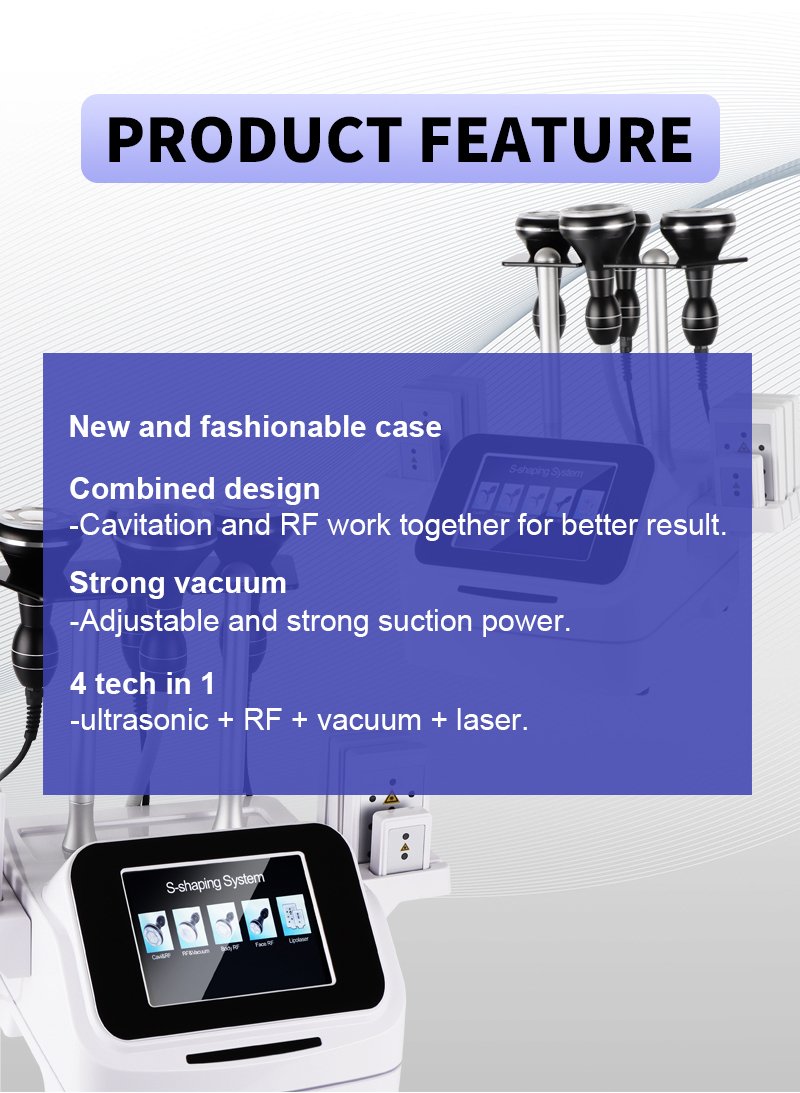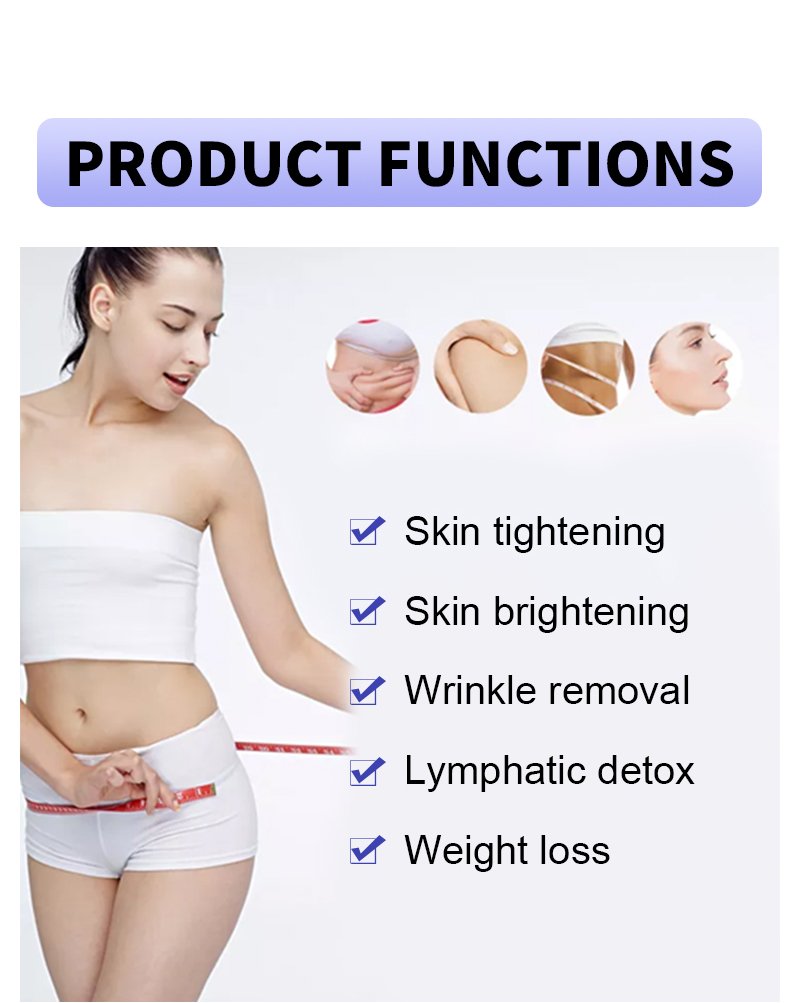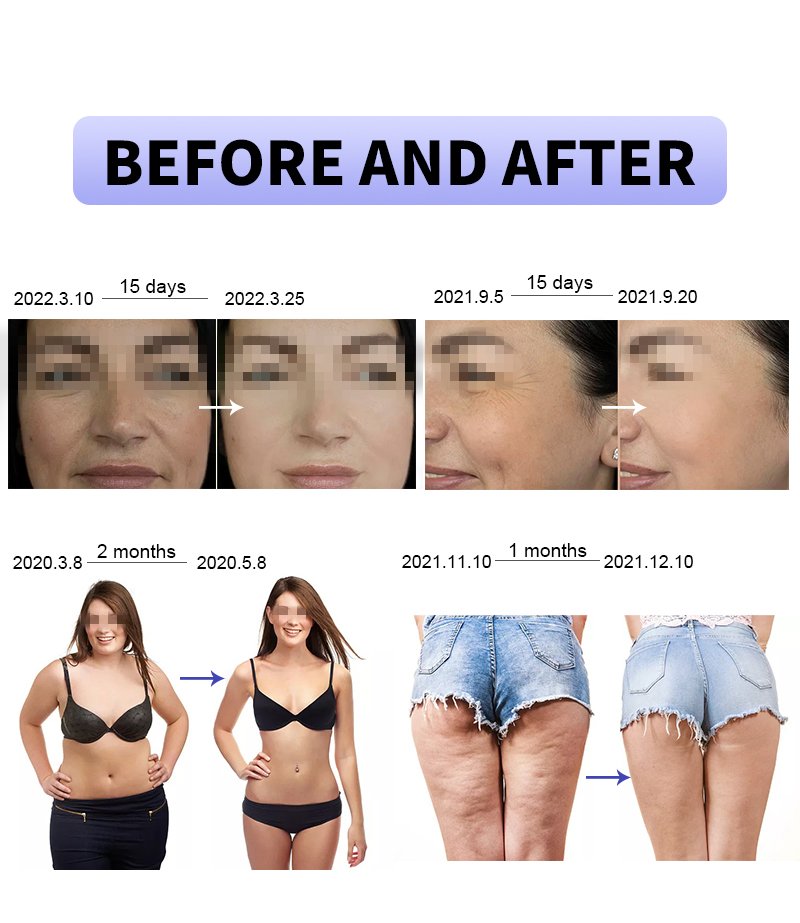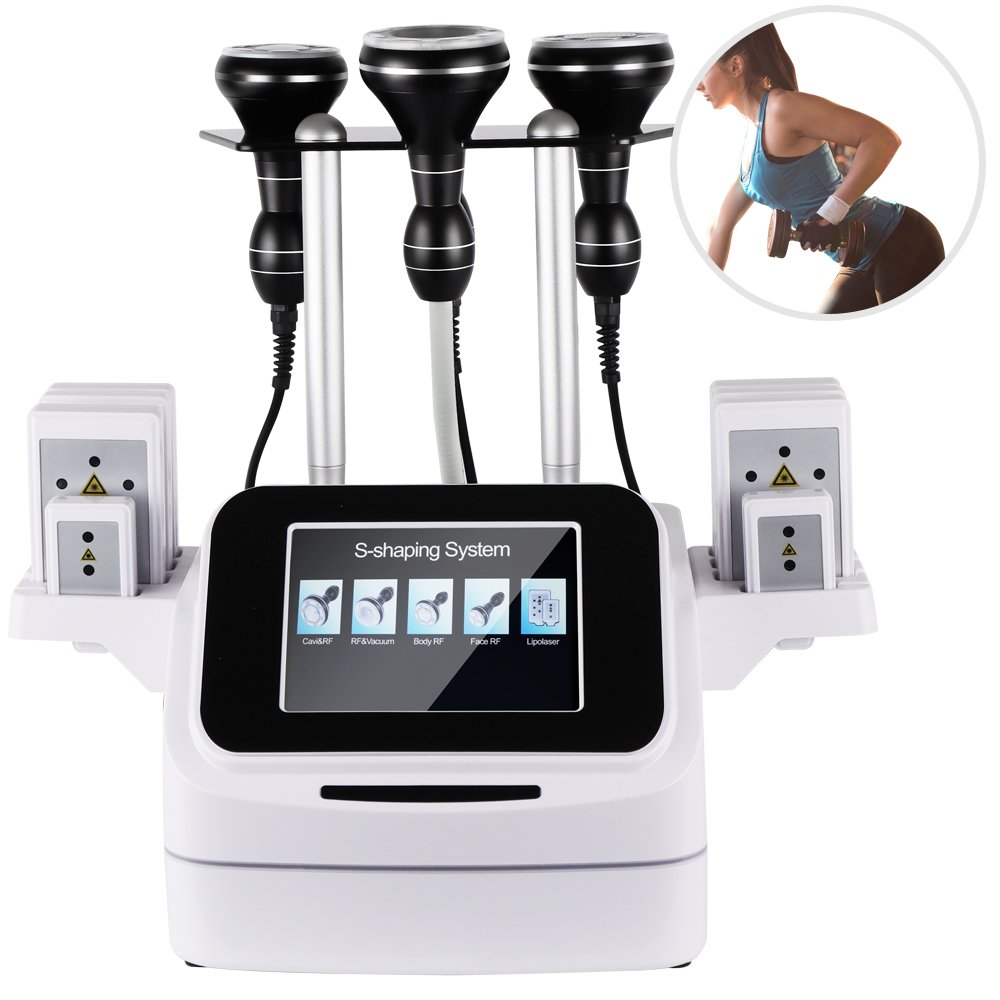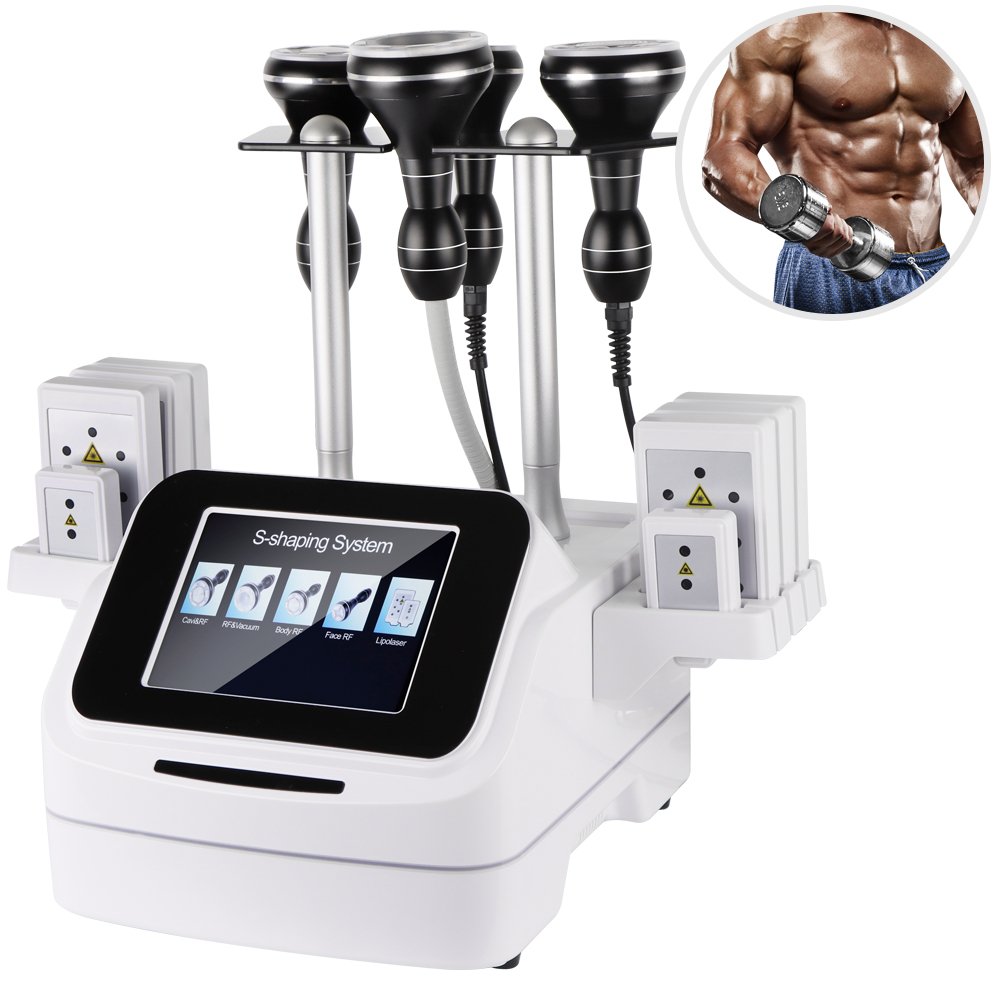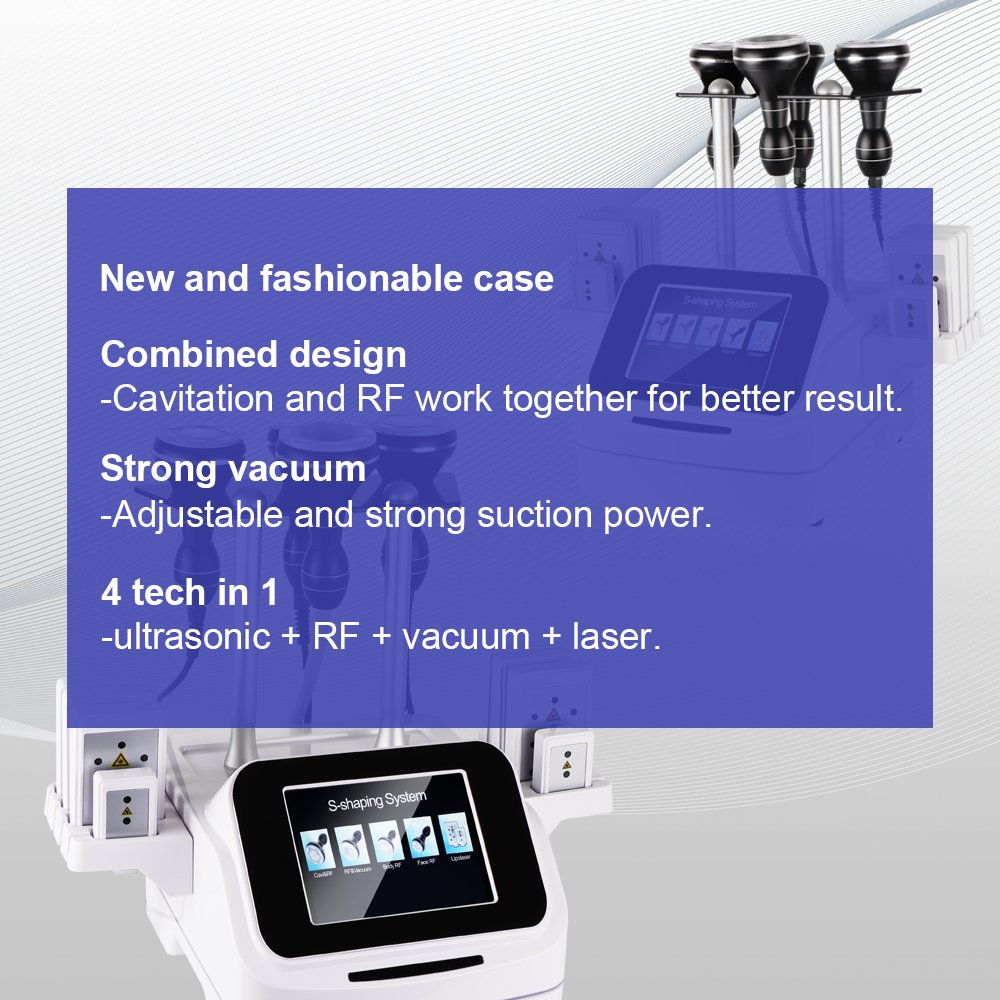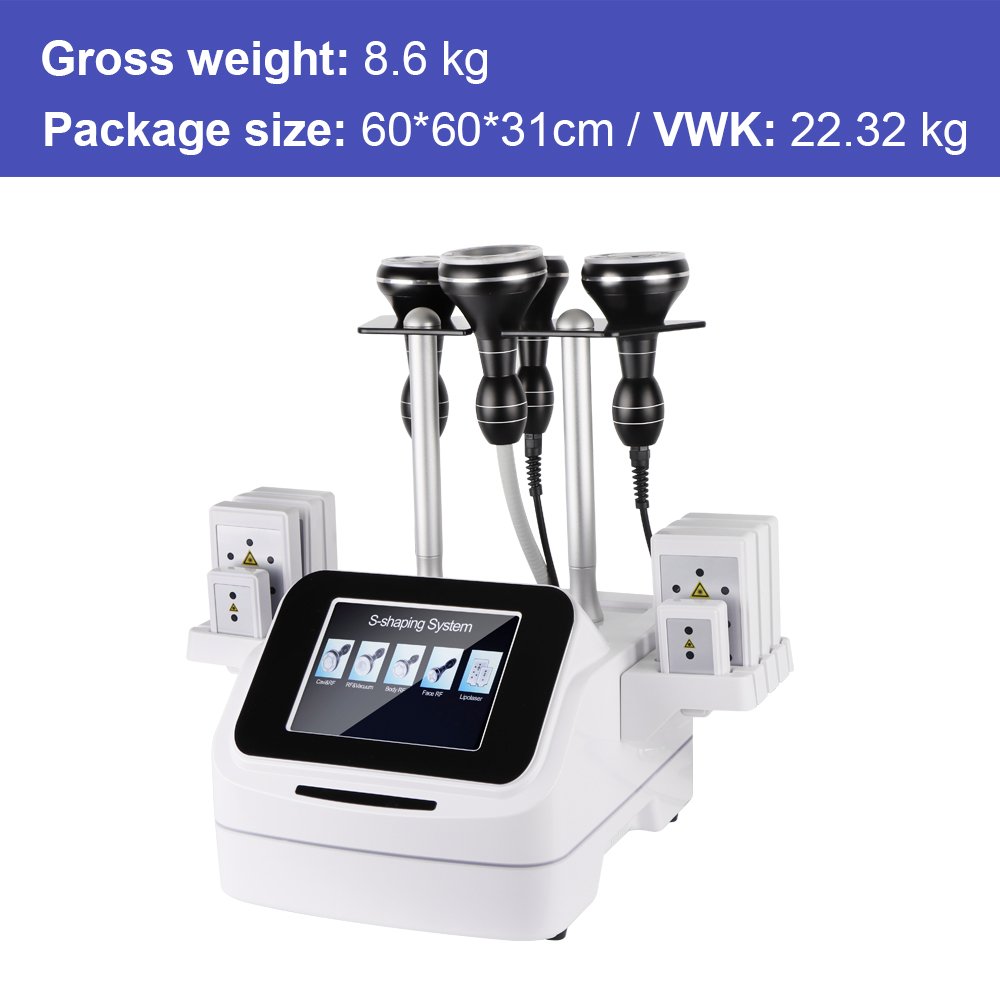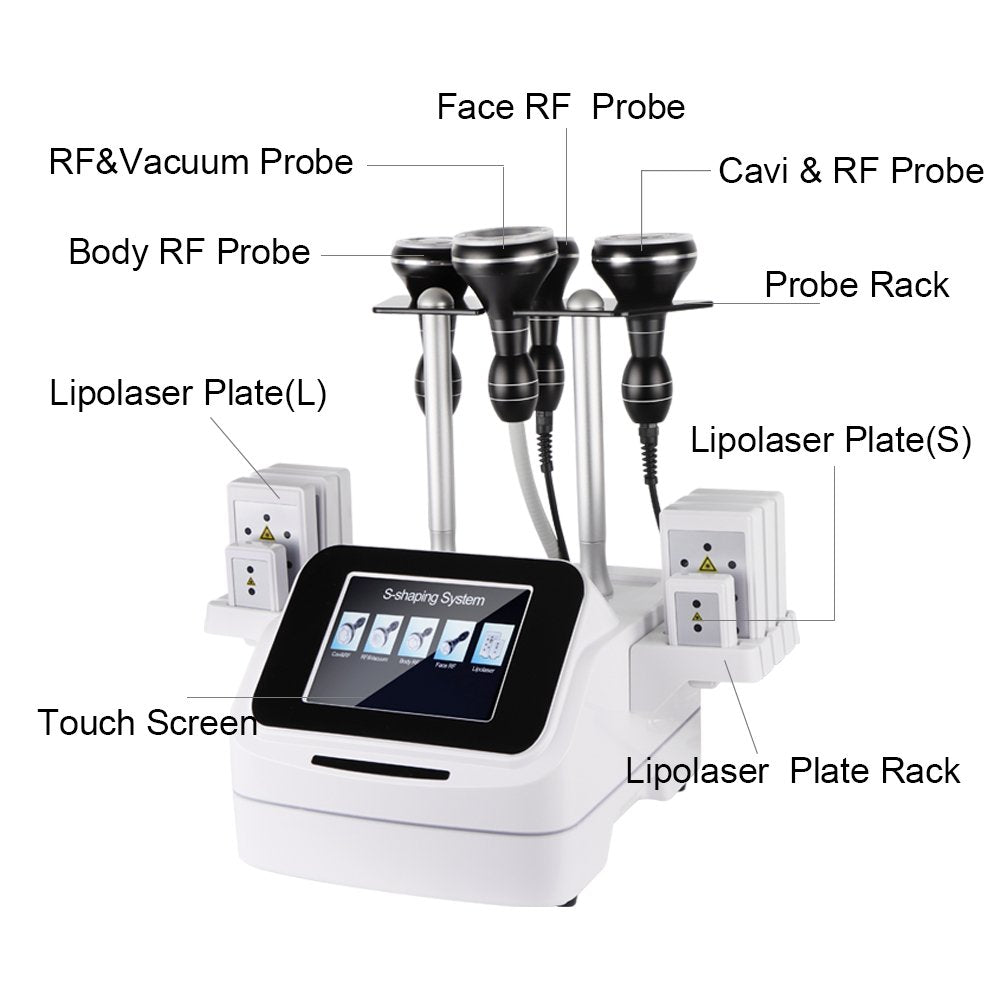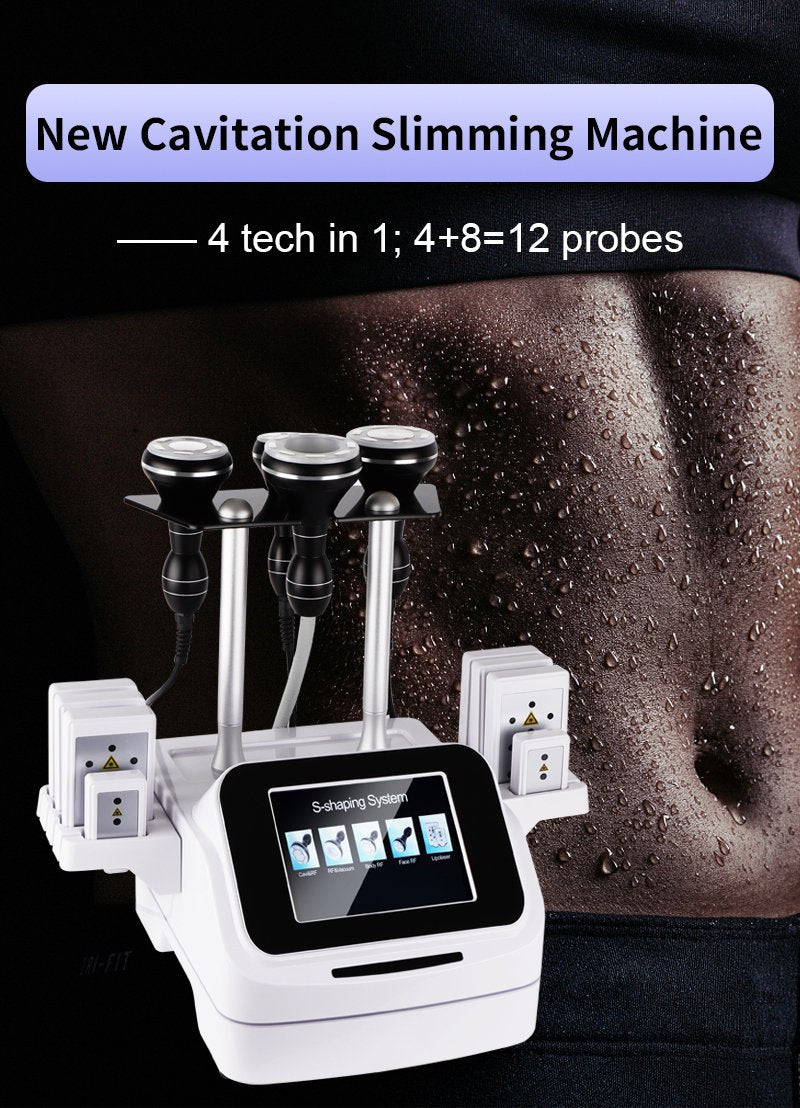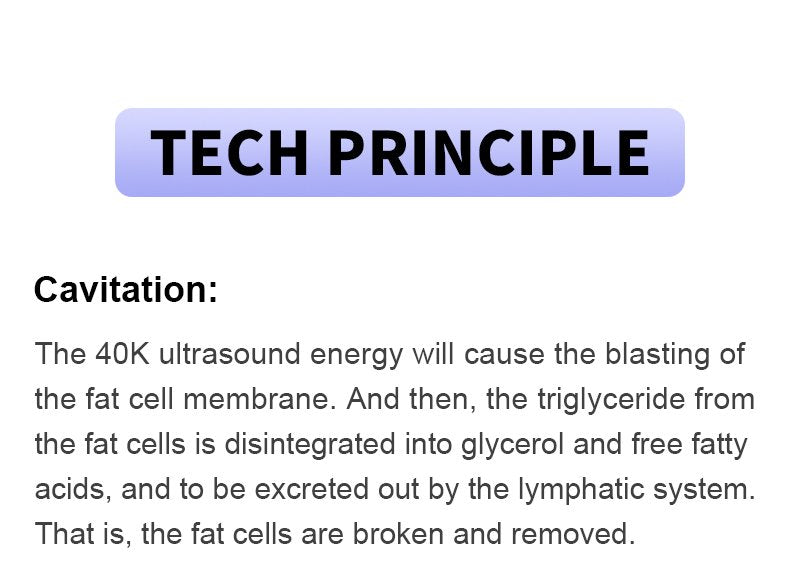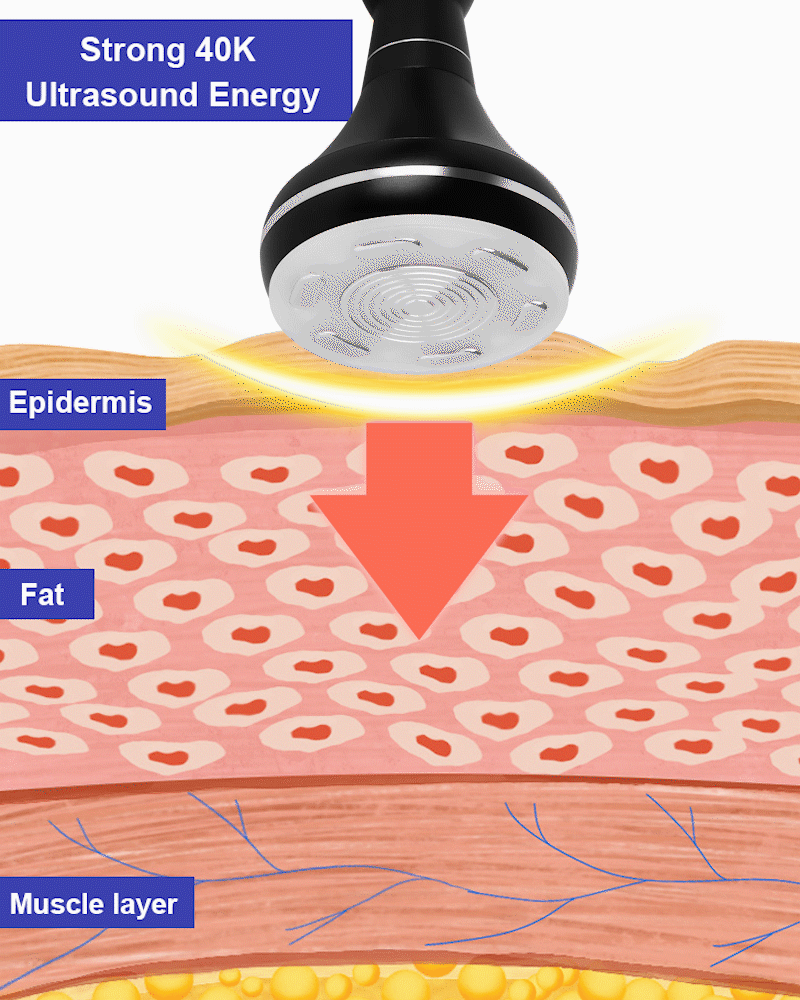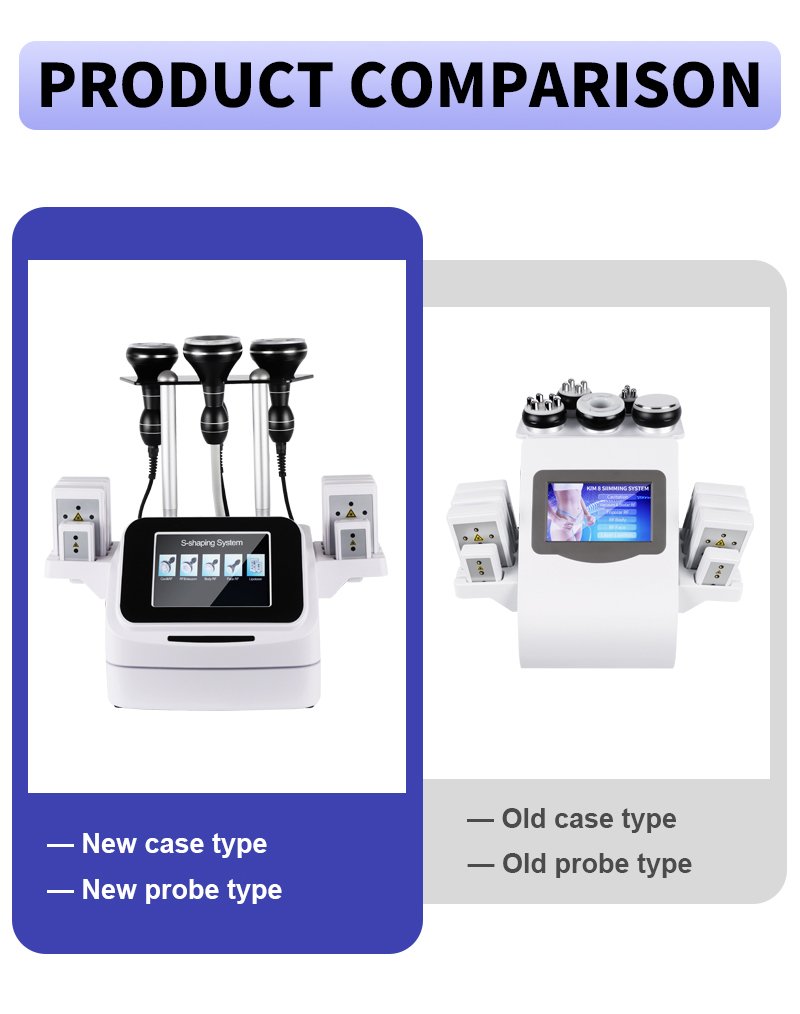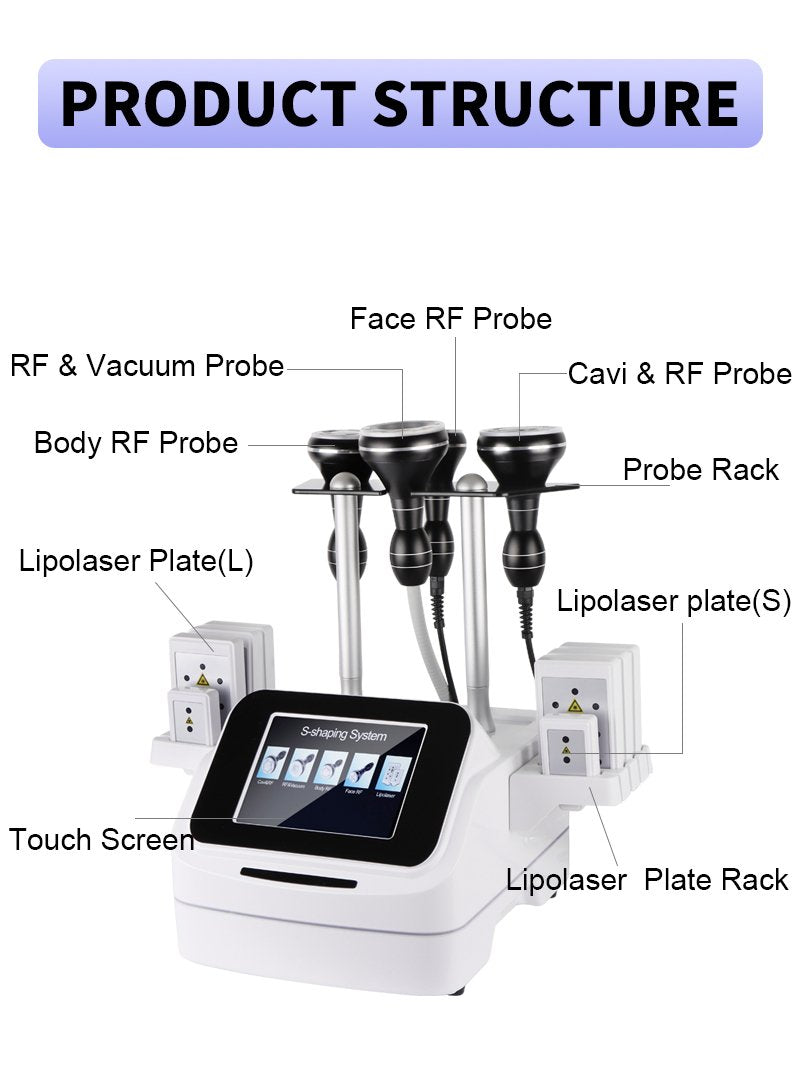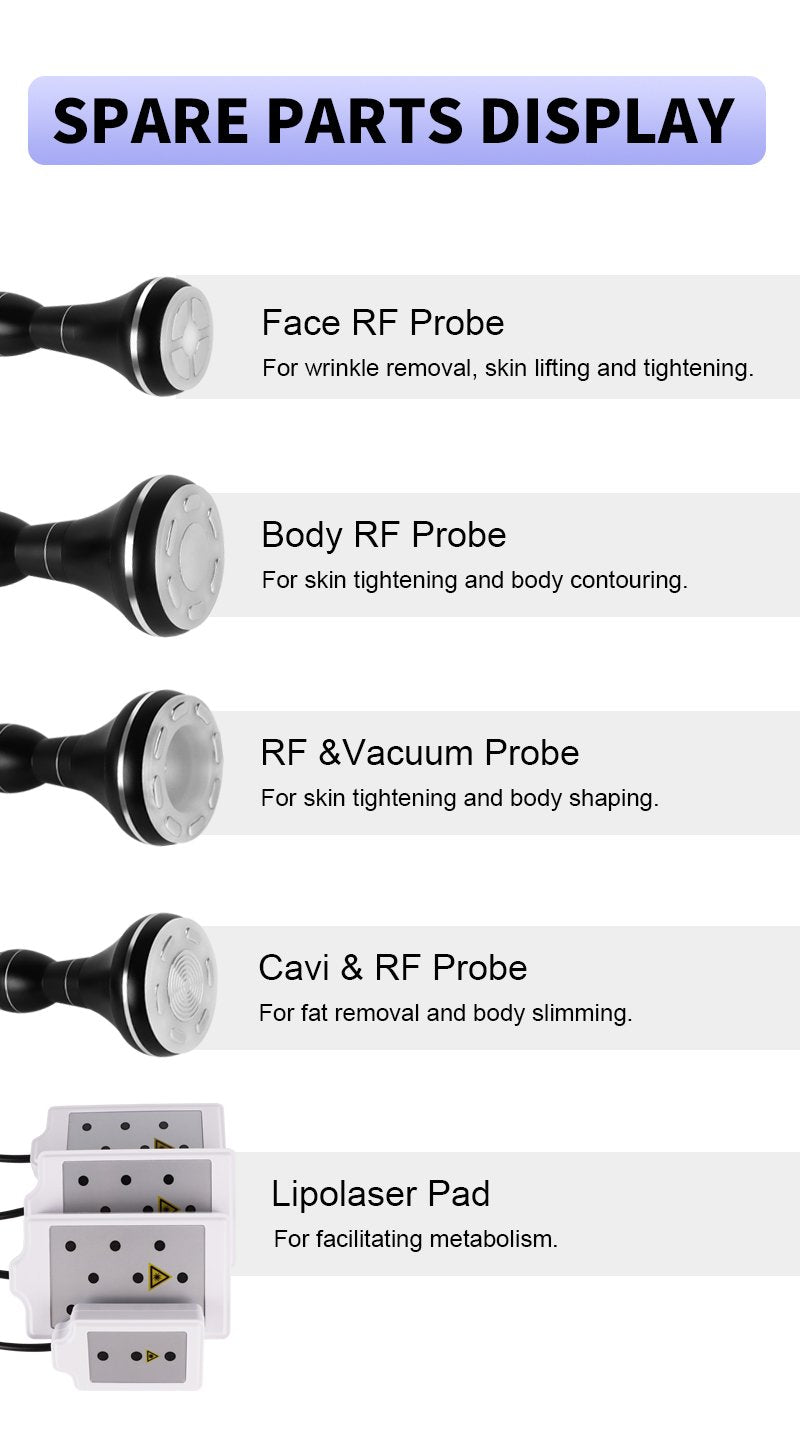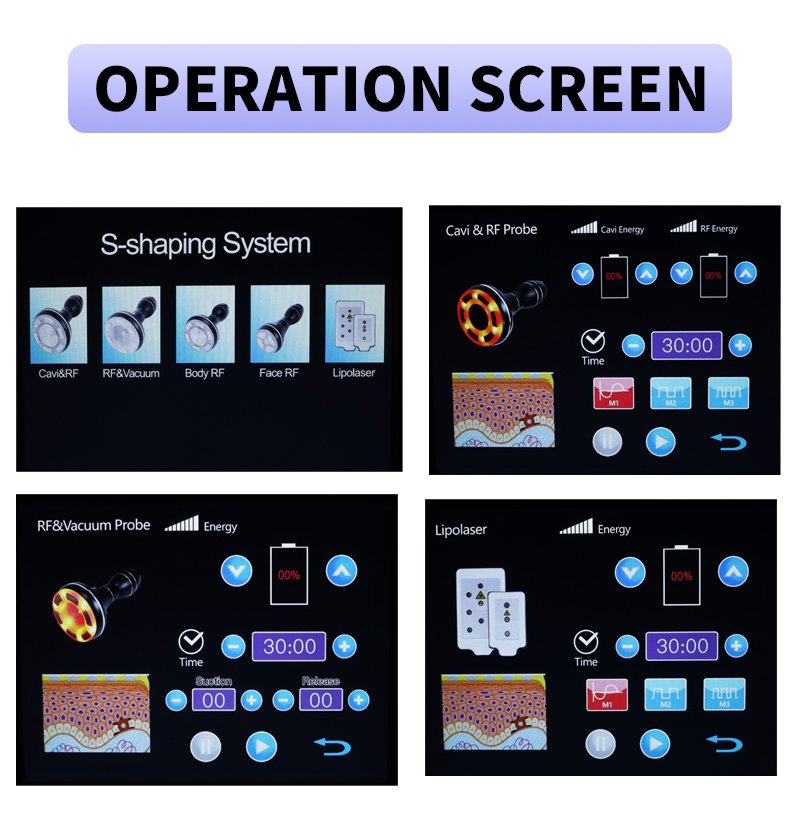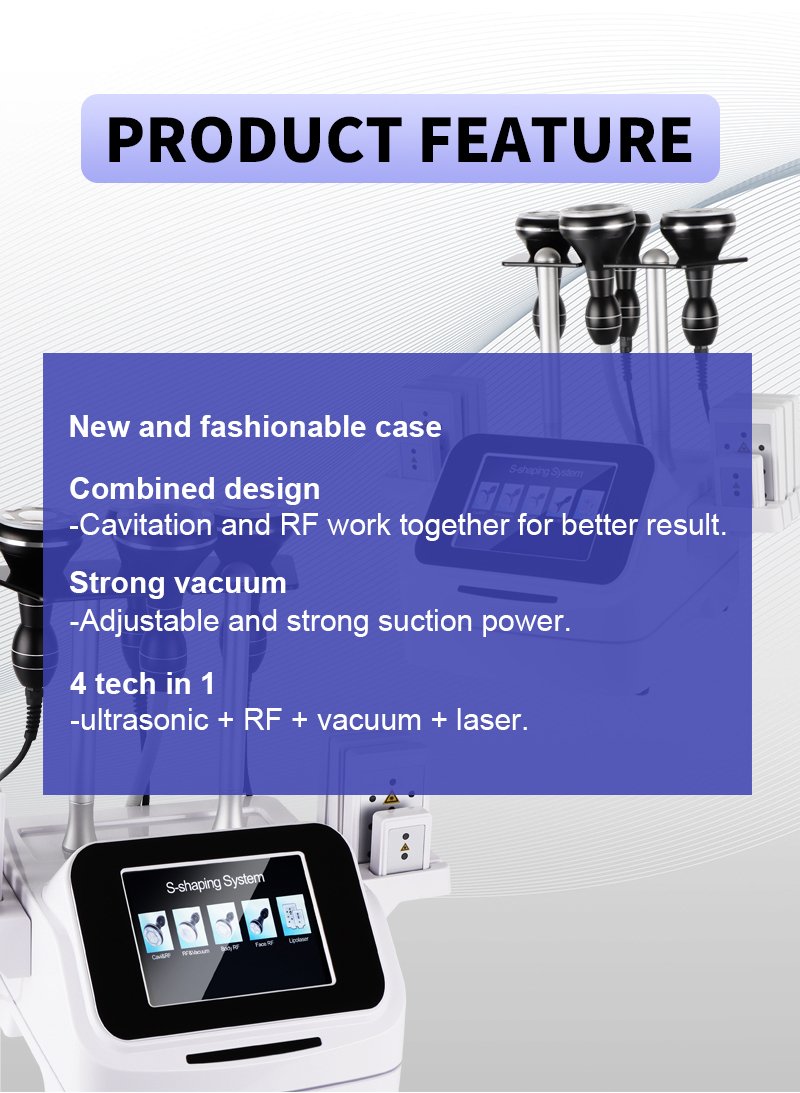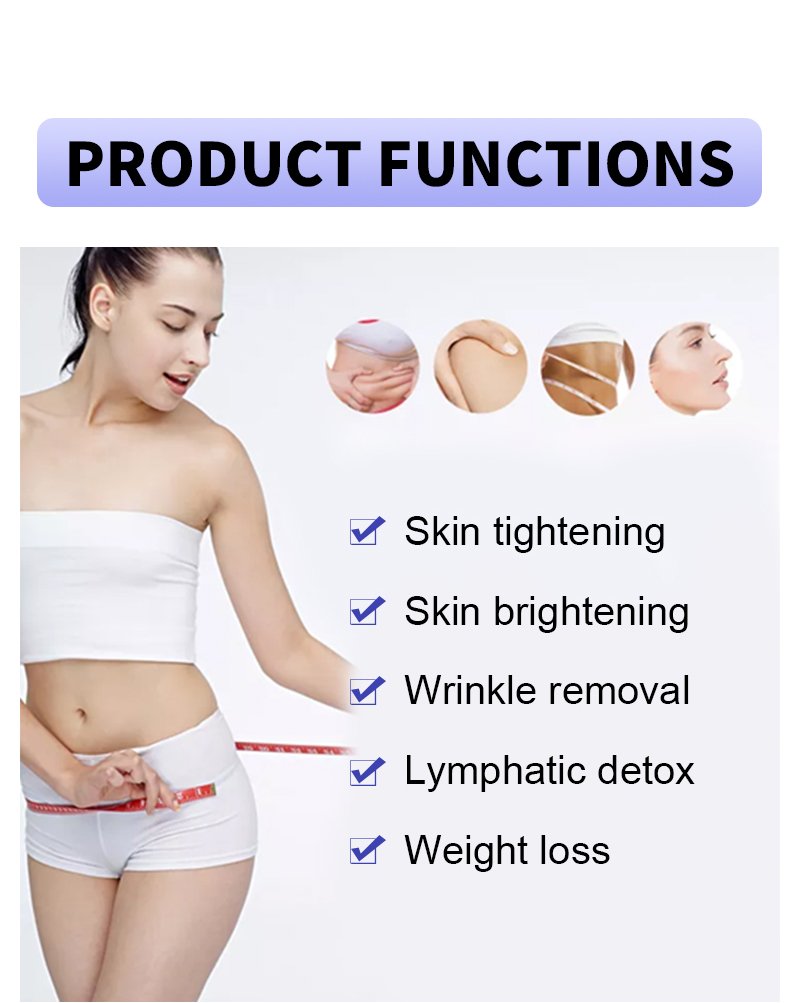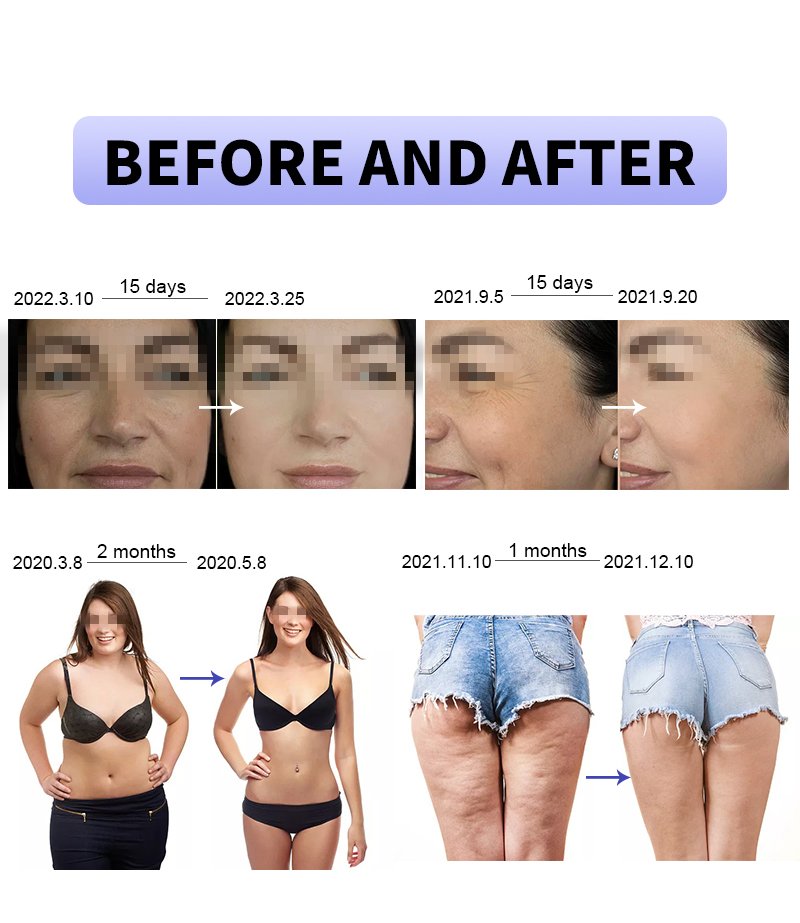 RF Cavitation Machine
The price includes an express demo at Skin Reform's premises.
We will assist you with brief training and provide you with support when you purchase any equipment from us.
New and fashionable case
Combined design
-Cavitation and RF work together for better results.
Strong vacuum
-Adjustable and strong suction power.
4 tech in 1
-ultrasonic + RF + vacuum + laser.
Gross weight: 8.6 kg

Package size: 60*60*31cm / VWK: 22.32 kg
Cavitation:
The 40K ultrasound energy will cause the blasting of the fat cell membrane. And then, the triglyceride from the fat cells is disintegrated into glycerol and free fatty acids, and is excreted out by the lymphatic system.
That is, the fat cells are broken and removed.